**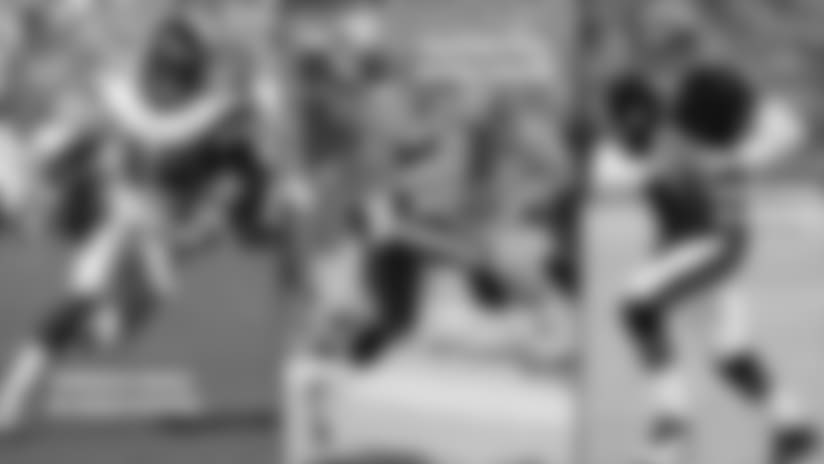 The Titans host Adrian Peterson and the Vikings, along with Jay Cutler and the Bears during the 2011 preseason at LP Field.
NASHVILLE, Tenn. –** The National Football League announced the preseason schedule this afternoon and the Titans will host the Minnesota Vikings and Chicago Bears.
The Titans open the preseason slate at LP Field with a visit from the Vikings (Saturday, Aug. 13) and will travel to face the St. Louis Rams on Saturday, Aug. 20.
Weeks three and four of the preseason have the Titans at home hosting the Chicago Bears (Saturday, Aug. 27) and finishing at New Orleans (TBA - Sept. 1st or 2nd).
Final dates and times will be announced over the next month.
2011 TITANS PRESEASON SCHEDULE
Saturday, Aug. 13: MINNESOTA (WKRN)
Saturday, Aug. 20: at St. Louis (WKRN)
Saturday, Aug. 27: CHICAGO (WKRN)
TBA: at New Orleans (WKRN)
HALL OF FAME GAME – AUGUST 7
Chicago vs. St. Louis (NBC)     
WEEK 1 – AUGUST 11–15
Seattle at San Diego (ESPN, 8/11)
Tampa Bay at Kansas City (FOX, 8/12)
NY Jets at Houston (ESPN, 8/15)
Arizona at Oakland
Baltimore at Philadelphia
Buffalo at Chicago
Cincinnati at Detroit
Denver at Dallas
Green Bay at Cleveland
Indianapolis at St. Louis
Jacksonville at New England
Miami at Atlanta
Minnesota at Tennessee
NY Giants at Carolina
Pittsburgh at Washington
San Francisco at New Orleans
WEEK 2 – AUGUST 18–22
Philadelphia at Pittsburgh (FOX, 8/18)
Atlanta at Jacksonville (FOX, 8/19)
Chicago at NY Giants (ESPN, 8/22)
Arizona at Green Bay
Buffalo at Denver
Carolina at Miami
Cincinnati at NY Jets
Detroit at Cleveland
Kansas City at Baltimore
Minnesota at Seattle
New England at Tampa Bay
New Orleans at Houston
Oakland at San Francisco
San Diego at Dallas
Tennessee at St. Louis
Washington at Indianapolis
WEEK 3 – AUGUST 25–28
Washington at Baltimore (ESPN, 8/25)
Green Bay at Indianapolis (CBS, 8/26)
New England at Detroit (CBS, 8/27)
New Orleans at Oakland (NBC, 8/28)
Atlanta at Pittsburgh
Carolina at Cincinnati
Chicago at Tennessee
Cleveland at Philadelphia
Dallas at Minnesota
Houston at San Francisco
Jacksonville at Buffalo
Miami at Tampa Bay
NY Jets at NY Giants
St. Louis at Kansas City
San Diego at Arizona
Seattle at Denver
WEEK 4 – SEPTEMBER 1–2
Baltimore at Atlanta
Cleveland at Chicago
Dallas at Miami
Denver at Arizona
Detroit at Buffalo
Houston at Minnesota
Indianapolis at Cincinnati
Kansas City at Green Bay
NY Giants at New England
Oakland at Seattle
Philadelphia at NY Jets
Pittsburgh at Carolina
St. Louis at Jacksonville
San Francisco at San Diego
Tampa Bay at Washington
Tennessee at New Orleans