**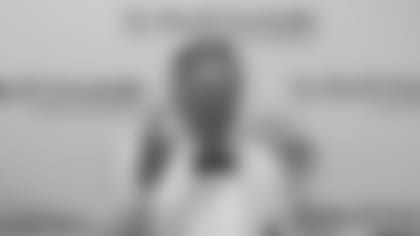 Titans owner K.S. "Bud" Adams, Jr. was honored with a lifetime humanitarian award by the T.J. Martell Foundation Monday night in Nashville.
NASHVILLE, Tenn. -** Tennessee Titans owner Bud Adams is predicting the NFL will play the 2011 season, even if it takes a few months to work out a new labor deal.
In fact, he guarantees it.
"It's going to be a few months here, but we'll be playing this year,'' Adams said Monday night. "I guarantee we'll be playing.''
Adams spoke to reporters Monday night before being honored with a lifetime humanitarian award by the T.J. Martell Foundation with NFL commissioner Roger Goodell on hand to help present him the award. The 88-year-old owner used a walker on the red carpet but moved around well.
Asked what he would say to fans who want football and are sick of all the talking, Adams said he wants football, too.
"It's one of those things that they haven't been very (much) wanting to work out a deal with us, but we'll be playing football this year,'' Adams said. I'll tell you that for sure.''
Adams founded the Titans as the then-Houston Oilers as part of the AFL. He took part in the merger and relocated his team to Tennessee in 1997.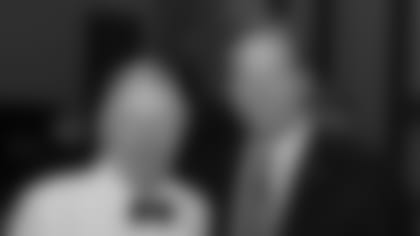 Adams (left) pictured with NFL Comissioner Roger Goodell, who presented the humanitarian award to the Titans' owner.
Goodell said he would put his money down for season tickets because the NFL is doing everything to make sure the league plays football in 2011. He said the league wants to get back to negotiations, which is the fastest way to make that happen.
He hasn't talked to DeMaurice Smith, executive director of the NFL Players Association, and he said that the NFL is prepared to negotiate when asked if there might be talks before a hearing April 6 in Minnesota in the lawsuit filed by Tom Brady, Peyton Manning, Drew Brees and six other NFL players.
"It's probably easier to count the nights that I've had a good night's sleep,'' Goodell said when asked how many sleepless nights he's had in recent weeks.
"The reality is you know how important this game is to our fans and to the players and coaches and the clubs, and you want to make sure that you do this right. You want to make sure we address the issues that are necessary and to get the right agreement. You want both sides to feel they have an agreement that they can live with.''