NASHVILLE, Tenn. — The Oilers' 1994 NFL Draft class was highlighted by defensive lineman Henry Ford near the top of the order, receiver Malcolm Floyd (Seabron) near the middle and linebackers Barron Wortham and Lemanski Hall near the end.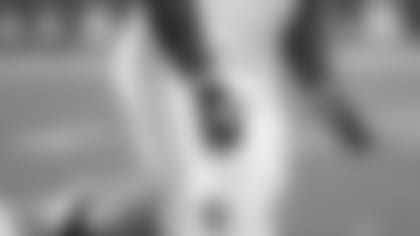 Ford made 76 starts in 129 games over the course of nine seasons with the Oilers and Titans. He recorded 24 sacks, two forced fumbles, six fumble recoveries and scored one defensive touchdown.
After playing in 11 games as a rookie, Ford started all 16 games in 1995, 14 of 15 games played in 1996 and all 16 in 1997. Ford had 4.5 sacks in '95, five sacks in '97 and a career-best 5.5 in '99.
The Oilers drafted Floyd in the third round with the 101st overall pick. Floyd, who was born Malcolm Seabron and changed his name in 1996, was allowed to name his brother and chose the same first name. Their father changed the spelling of the younger son's name to Malcom, who currently plays with San Diego.
Malcolm Floyd played 45 games for the Oilers (1994-97) and made 22 catches for 312 yards (14.2 per catch) with two touchdowns and a long of 63 yards.
Wortham was selected in the sixth round with the 194th overall pick, and Hall was taken at the 220th spot in the seventh round (222 was the final pick that year). Both linebackers, however, emerged as solid players for several seasons.
Wortham made 51 starts in 92 games over six seasons that spanned the franchise's transition from Houston to Tennessee and the organization's first season as the Titans that ended with a trip to Super Bowl XXXIV. Hall played in 31 games from 1995-97 with the Oilers.
The chart below shows the franchise's selections in the 1994 NFL Draft:
3a-pick awarded as part of NFL's ruling in the Wilber Marshall trade
3b-pick awarded as a compensatory selection
4a-pick acquired from Minnesota with 1995 third-round pick for QB Warren Moon