NASHVILLE, Tenn. —The only time the Titans/Oilers franchise participated in an NFL Draft as the Tennessee Oilers occurred in 1998, and they found multiple players that became stars and contributors for several seasons.
Six of eight players selected were with the franchise at least four seasons and all six played in at least 48 games, helping transition the team from the Oilers to the Tennessee Titans and make Super Bowl XXXIV after the 1999 season.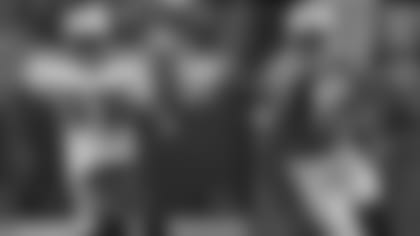 ](http://www.titansonline.com/media-center/photo-gallery/Revisiting-the-1998-NFL-Draft/70f22100-a83a-4a41-a965-d1bf023f26be)
The Tennessee Oilers selected Kevin Dyson, top left, in the first, Samari Rolle, top right, and Benji Olson in the fifth rounds of the 1998 NFL Draft. Click here for a slideshow of that year's draft class.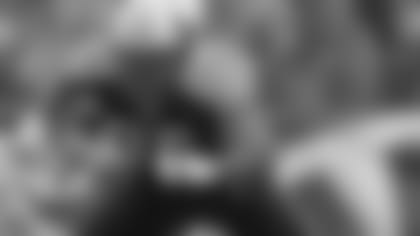 ](http://www.titansonline.com/media-center/photo-gallery/Revisiting-the-1998-NFL-Draft/70f22100-a83a-4a41-a965-d1bf023f26be)
First-rounder Kevin Dyson was tabbed with the 16th overall selection. He started 54 of 58 games and recorded 176 receptions for 2,310 yards and 18 TDs in five seasons with Tennessee. Dyson missed most of the 2000 season but returned with the strongest year of his career when he had 54 receptions for 825 yards and seven TDs in 16 starts in 2001.
Dyson is most known for his role in the Music City Miracle that decided the 1999 AFC Wild Card round of the playoffs and for his stretch toward the goal line that was one yard short in the Super Bowl.
Tennessee found a great impact player on defense in the second round by selecting cornerback Samari Rolle with the 46th overall pick.
Rolle made 86 starts in 101 games and recorded 23 interceptions and 8.5 sacks in seven seasons with Tennessee. He became a starter in 1999 and recorded four interceptions and a career-best three sacks that season. Rolle's encore performance included a team-leading and career-high seven interceptions in his All Pro and Pro Bowl season of 2000. The seven interceptions ranked third in the NFL that season, and his 140 return yards ranked fourth.
The fifth round yielded another multi-year starter when Tennessee selected guard Benji Olson with the 139th overall pick. Olson started 140 of 152 games in 10 seasons. After he became a starter in 1999, Olson missed only five games in his final nine pro seasons.
Tennessee also culled CB Dainon Sidney (third round, 77th overall), DT Joe Salave'a (fourth round, 107th overall) and C Kevin Long (seventh round, 229th overall) that year.
Sidney made five starts and played in 48 games in five seasons. He recorded three interceptions in the 1999 and 2000 seasons. Salave'a played in 49 games in four seasons and had a career-best four sacks in 2000. Long started 35 of 63 games and missed just one game in four seasons.
The chart below shows Tennessee's draft choices in 1998:
7b-pick awarded as a compensatory selection