**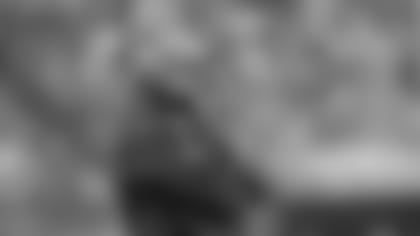 Titans Offensive Coordinator Mike Heimerdinger
NASHVILLE, Tenn. -- **Tennessee offensive coordinator Mike Heimerdinger has been diagnosed with cancer and is expected to start chemotherapy treatment almost immediately.
Coach Jeff Fisher announced Wednesday that Heimerdinger has been very sick the past three weeks but learned the diagnosis Wednesday morning.
Heimerdinger wasn't at practice. Fisher declined to specify what type of cancer Heimerdinger has but asked for prayers for both the coach and his family.
"Mike is going to be, potentially as early as today, undergoing chemotherapy for cancer treatment,'' Fisher said. "I don't know whether Mike will be back tomorrow, whether he'll be here Friday or Saturday or whether or not he'll be able to participate in coaching this game. I want you all to pray for Mike, like we have been doing all morning.''
The Titans (5-5) visit Houston (4-6) on Sunday, just a game back in the AFC South despite a three-game skid.
This is the latest news for a team that had been dealing with Vince Young's meltdown during last week's 19-16 overtime loss to Washington. But Heimerdinger's diagnosis overshadows Young's torn flexor tendon, tossing his pads into the stands, his heated exchange with Fisher in the locker room before storming out and being told not to attend a team meeting Monday.
"What he's done over the last couple of weeks considering how he felt is absolutely remarkable, it is remarkable,'' Fisher said of Heimerdnger. "When you add the events of the weekend to that, it just doesn't make sense. In any case, the Vince Young stuff is behind us. We're going to move on and get ready to play a football game. Our guys are going to play hard. The players know, I informed them this morning and they understand that they are going to have to do a little bit extra.''
The Titans concluded practice with a team prayer led by linebacker David Thornton.
"I'm not really good at saying or talking about things like that so thoughts and prayers go out to his family,'' receiver Randy Moss said. "Hopefully, his chemo and everything goes good, and we see him back as soon as he's ready.''
Heimerdinger, 58, is in his second stint as the Titans' offensive coordinator. The man called "Dinger'' was college roommates with Washington coach Mike Shanahan and helped coach Steve McNair to co-MVP of the NFL with Peyton Manning in 2003 during his first run as offensive coordinator in Tennessee before returning to Tennessee in 2008.
He also spent 2005 as offensive coordinator of the New York Jets before returning to work with Shanahan in Denver as assistant head coach in 2006 and 2007.
Quarterback Kerry Collins said he's grown close to him over the past few years. Players knew Heimerdinger had been having some health issues but had worked through them the past couple weeks, not easing up on preparing the Titans to play. The players didn't get a chance to talk with Heimerdinger.
"He needs us right now. He needs us to be supportive,'' Collins said. "Obviously, all our thoughts and prayers are with him, and I know one thing about Dinger, the guy's a fighter. He's stubborn. He's tough. I know he's going to give everything he has to this fight, and I know he's going to get through it and be fine.''
Fisher said he doesn't know if Heimerdinger will be back this week or help coach Sunday's game, which will feature rookie Rusty Smith making his first career start. Fisher said quarterbacks coach Dowell Loggains likely will call plays because he's worked closely with Heimerdinger and the quarterbacks. Offensive line coach Mike Munchak will oversee the run offense.
"Everybody is going to have to do a little bit extra, but our focus is on winning the next game and that is what we are 100 percent committed to do,'' Fisher said.
NOTES:The Titans practiced indoors Wednesday due to rain. Seven players did not practice due to injuries including WR Kenny Britt, who has missed the past two games with a strained right hamstring. The others were TE Craig Stevens (knee), DT Jason Jones (right knee), DT Tony Brown (right knee), Collins (left calf), DE Dave Ball (concussion) and K Rob Bironas (right groin).