NASHVILLE, Tenn. —Zach Brown didn't want to go but knew he had to leave because he saw too many other people going nowhere.
Brown's small hometown in the Lowcountry of South Carolina was home to his mother, two older sisters and one younger sister. They had humble surroundings but had each other.
"That's kind of my backbone, seeing what we went through," Brown said. "We came up from getting clothes one time a year."
It was also where he saw people he knew placed behind bars or wind up in the cemetery.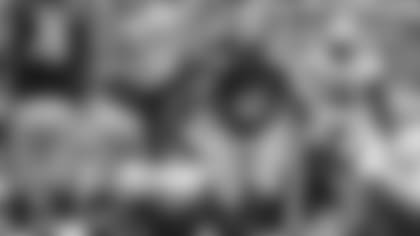 ](http://www.titansonline.com/media-center/photo-gallery/Week-1-Tennessee-Titans-at-Pittsburgh-Steelers/eb4afd24-18cb-41c6-96f8-db291a09841a)
Zach Brown opened his second season with two sacks of Steelers QB Ben Roethlisberger as Tennessee defeated Pittsburgh 16-9.Click here for a slideshow from the game.
Brown's mother decided to send him to his father's home in Maryland when Brown was in middle school, and his stepmom decided he should give wrestling a try.
"That was the first sport I was in and it turned out I was real good at that, so I wrestled and then she put me in football a year after that," Brown said. "I was an offensive guard, believe it or not," unable to finish the sentence without laughing.
That position changed, as Brown's size, speed from track and physicality from wrestling made him an ideal candidate to play outside linebacker. His innate ability and instincts enabled him to do it well in high school, in college at North Carolina and last year with the Titans as a rookie, manifest talent that may have never been tapped.
"If I hadn't moved, honestly, I'd be doing nothing," Brown said. "I'd be in the streets, getting in trouble. I'd be dead or locked up, to tell you the truth, because a lot of people I grew up with are dead or locked up or doing nothing with their lives, so just to come from where I came from, I'm just one of the few that happened to make it out."
Brown's path included the move, a year of prep school at Hargrave Military Academy after high school, and stats that expanded as his role did with the Tar Heels. He had the opportunity to showcase his speed when he was timed in the 40-yard dash at 4.44 seconds on North Carolina's Pro Day and 4.37 at the NFL Combine. The Titans liked Brown's wrestling background and speed and were ecstatic when he was on the board in the second round of the 2012 NFL Draft.
Brown seemed to get better each week, increasing his comfort level, and playmaking. In the season finale, he became the third player in Titans/Oilers franchise history to return two interceptions for touchdowns in the same game. He wants to go further.
"I had a good season my rookie year. Now, I just want to build off that rookie season and just keep it going and get to the Pro Bowl," Brown said. "I'm trying to go to the Pro Bowl every year because it means you're one of the best at your position, so I just need to keep getting better stats and be consistent at what I do. I never want a down year."
Linebackers coach Chet Parlavecchio said Brown "has the whole package to be a great player in this league."
"An individual with the size and speed that he has, a 250-pound man that can run that well, obviously that's going to work in your favor," Parlavecchio said, "but what I get excited about with Zach is his football acumen. He really has an innate instinct to play the position. He understands the position, almost in advance of his years.
"I think he can be a Pro Bowl-type player," Parlavecchio added. "He comes out every day focused and ready to go to work, so I've been real proud of his professionalism. He's been real receptive to coaching, and I think he understands exactly what you're trying to tell him."
Brown started 13 of 16 games played and recorded 93 tackles (70 solo). He had 5.5 sacks, two quarterback pressures, six tackles for loss, three interceptions, a forced fumble and two fumble recoveries.
"When you look at Zach Brown as a rookie, you wouldn't have thought he put the numbers up like he did, and then this year, he's adding on to what he did as a rookie," defensive coordinator Jerry Gray said. "He hasn't taken a sophomore slump. He doesn't think he knows it all. He's coming out and working every day. He wants to be a Pro Bowl linebacker. He knows he has to work to get it, and the challenge to him is, 'Can you go out there and do better than you did than as a rookie?' because now they know you."
Gray said teams' increased familiarity with Brown may cause them to shy away from his side of the field this year. If so, that would limit Brown's opportunities to make attention-grabbing plays, but Gray said that is part of the game, too.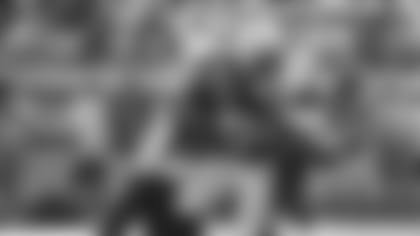 ](http://www.titansonline.com/media-center/photo-gallery/Week-1-Tennessee-Titans-at-Pittsburgh-Steelers/eb4afd24-18cb-41c6-96f8-db291a09841a)
Zach Brown recorded a pass break up and tackle for no gain against Isaac Redman on consecutive plays late in the game. Slideshow from the game.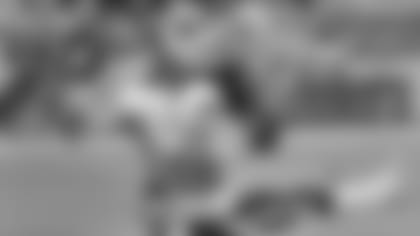 ](http://www.titansonline.com/media-center/photo-gallery/Week-1-Tennessee-Titans-at-Pittsburgh-Steelers/eb4afd24-18cb-41c6-96f8-db291a09841a)
"That's the thing you talk to Zach about: don't get discouraged because you don't make plays early because they may run away from you," Gray said. "That means you've done your job on film and when they do run to you, don't be surprised. Some teams may challenge you and see if you're still the same guy you were last year."
Brown will have an opportunity to prove so at the point of attack. He'll read what offensive players are doing and react, keying on a triangular area between the guards, fullback and running back and sealing the right gap on run plays. He said winning these moments is "more about who makes the first move."
Parlavecchio said Brown has shown the ability to play at the point of attack but also make plays that "some regular guys in this league can't make."
"I'm not going to treat him like some linebacker that runs a 4.9 (in the 40-yard dash). I'm going to let him play to his gifts as long as he shows me that when crunch time comes, and when it's necessary, he can also show the discipline to stay in the scheme," Parlavecchio said. "I don't want to lock his gifts up. He has the ability to run through seams, he has the ability to see things a little faster than someone else."
Brown started his second season with a team-high eight tackles and pair of sacks against Ben Roethlisberger after missing the final two games of the preseason with a foot injury. The performance prompted strong safety Bernard Pollard, who joined the Titans as a free agent after helping Baltimore win Super Bowl XLVII, to say, "Zach Brown is outstanding" as he credited the work of Tennessee's front seven defenders in the opener.
Titans coach Mike Munchak said Brown "understands how he can affect the game" and cited an open field tackle for no gain that Brown made on Isaac Redman on a play late in the game that Pittsburgh "probably thought they were going to score on." Brown broke up a pass to Redman on the previous play.
"He rushed the quarterback, and I mean, he's a tough matchup for a running back," Munchak said. "You saw that (at Pittsburgh)."
The difficult aspect of Brown's career goals is the distance they've placed between he and his 4-year old daughter, who lives in Maryland. He talks to her and looks forward to every opportunity to see her.
"She just knows I go hit people," Brown said. "She sees me on TV and says, 'There's Daddy,' but other than that, she couldn't care less."
Brown, however, couldn't care more. He wants to prove that and said Parlavecchio and Gray have boosted his confidence to help him with the challenge.
"If you don't have confidence in a game, then something's wrong, so for me, I've got to come in confident and once I build my confidence up, I'm like, 'Nobody can stop me,' " Brown said. "I've got to keep doing what I'm doing and eventually I'll get there. It's about my drive. I like to compete. I like to see that I'm better than you. I like to prove it. I like to win. I hate to lose, so for me, I'm going to do what I have to do, and if I have to do a little more I'm going to keep doing it."
![](http://www.pjatr.com/t/4-77707-83813-55814)