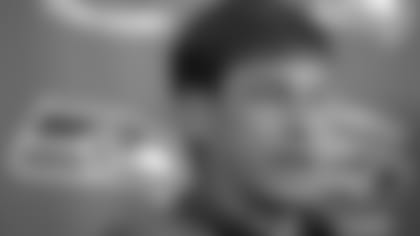 Ruston Webster brings 22 years of player personnel experience split between the Tampa Bay Buccaneers and Seattle Seahawks.
NASHVILLE, Tenn. -** The Tennessee Titans hired Ruston Webster as the team's Vice President of Player Personnel. Webster joins the Titans after spending the last four seasons with the Seattle Seahawks.
"When I joined the Titans organization, we were able to fill a number of roles in the pro and college departments, but we didn't fill the Player Personnel spot at the time," said Titans General Manager Mike Reinfeldt. "I wanted the right person to fill that role and wanted to see how the organization would function in the various departments before making this hire. I have a great deal of respect for Ruston as a football guy and as a person. He will focus on the college draft, but will assist in the other areas of the personnel department as well."
An experienced football man, Webster has 22 years of personnel experience split between the Seahawks and the Tampa Bay Buccaneers. In his four years in Seattle, Webster was the VP of Player Personnel and oversaw the day-to-day management of the pro personnel and college scouting departments. Upon the departure of Tim Ruskell on December 3rd as the General Manager of the Seahawks, Webster was named interim General Manager until John Schneider was hired to fill that role in January.
Webster spent 18 years with the Tampa Bay Buccaneers in a variety of roles, including the Director of Player Personnel (2005), Director of College Scouting (2001-04), Director of Pro Personnel (1989-91) and regional college scout (1992-93, 1995-2000). He was a part of the front office staff that helped build the Super Bowl XXXVII Champion Buccaneers in 2002. Webster started his career as a college coach with stops as a graduate assistant at Southwestern Louisiana (1985), Alabama (1986) and Tulsa (1987).
A native of Madison, Mississippi, Webster earned his college degree at the University of Mississippi.