**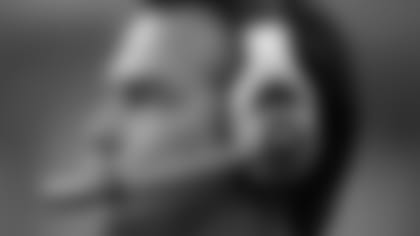 The Titans have parted ways with Jeff Fisher after 16 full seasons with the team.
NASHVILLE, Tenn. -** In a surprising move, the Tennessee Titans have parted ways with Jeff Fisher, who was the NFL's longest-tenured coach.
The Titans announced the move within an hour of a report by SI.com that they were negotiating Fisher's departure and released a longer statement a couple hours later saying they will always appreciate his leadership through some of their "greatest heights'' during 16 full seasons as coach.
"It became evident that consensus was increasingly hard to find and reality wasn't matching the vision we discussed. It is unfortunate that this decision is coming at this juncture, but we believe that we have reached the point where change is in the best interest of both parties,'' according to the statement.
Fisher and Young never really jelled in five seasons together after the Titans drafted the former Texas standout with the third overall pick in 2006 under orders from Adams. The relationship frayed even as Fisher publicly defended Young until Nov. 21 when the situation boiled over.
Young tossed his shoulder pads and other equipment into the stands after an overtime loss in which the quarterback suffered a season-ending injury.
In the end, neither Fisher nor Young survived with the Titans.
Even though Adams announced he was sticking with Fisher for the final year of his contract the move meant Fisher would be coaching for his future in 2011. Fisher has repeatedly said he wanted to finish his career with the franchise, but the coach known for never losing his cool in public while hiding behind his sunglasses may have decided Adams' decision wasn't good enough.
"It has been a tremendous experience. We all did our very best and I think I can look back with fond memories and be very proud of what we accomplished. I want to wish the organization, the current players and the fans nothing but the best in the future.''
The team scheduled a news conference for Friday with Fisher expected to attend to discuss the first coaching change since the franchise relocated to Tennessee from Houston in 1997. One of the leading candidates to replace Fisher is Mike Munchak, the Titans offensive line coach. The Hall of Famer is a favorite of Adams.
Among the four major U.S. sports, only Jerry Sloan with the NBA's Utah Jazz has been with the same team longer than Fisher had been with the Titans. Andy Reid of Philadelphia now takes over as the NFL's longest-tenured coach having finished up his 12th season with the Eagles.
A flurry of coaching changes didn't help Fisher's situation.
Fisher seemed to be taking his time filling those holes.
Fisher has coached more NFL games for one franchise than all but six Hall of Famers: George Halas, Tom Landry, Don Shula, Chuck Noll, Curly Lambeau and Bud Grant. He ranks third among active coaches in career wins with a record of 147-126, behind only Bill Belichick (176) and Mike Shanahan (160), and he is 20th all-time in coaching victories.
Adams promoted Fisher from defensive coordinator to interim coach with six games left in the 1994 season after firing Jack Pardee. Adams removed the interim tag after that season and has stayed with Fisher longer than any other coach in the history of the franchise the billionaire founded.
Fisher took the team to its only Super Bowl in 2000.
Fisher oversaw the team's relocation from Houston in which the Oilers played in four different stadiums between 1996 and 1999 before moving into their current home.
Since 1999, Tennessee ranks seventh in the NFL in winning percentage with a 110-82 record. The Titans also are tied for fourth with six playoff seasons since 1999, though a second straight miss this past season will drop the team down that list.
But Fisher is just 5-6 in the postseason and hadn't won a playoff game since beating Baltimore in a wild-card matchup in January 2004. Tennessee lost a wild-card game in San Diego in 2007 and wasted the AFC's top seed in 2008 with a loss to Baltimore.
He also had losing skids of at least five games in five of the last seven seasons.