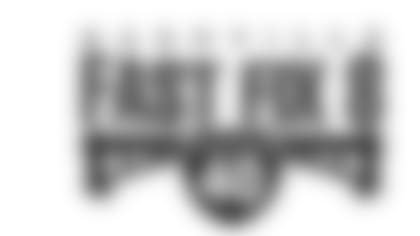 NASHVILLE, Tenn. — A two-mile stretch of I-40 from the 40/65 split to south of downtown will be closed again this weekend from 8 p.m. on Friday through 6 a.m. on Monday.
Fans attending Sunday's Titans-Panthers game are encouraged to leave early to prepare for alternate routes to Nissan Stadium.
ABOUT THE FAST FIX 8 PROJECT
Originally built in 1968, the I-40 bridges over Herman Street, Clinton Street, Jo Johnston Avenue and Charlotte Avenue in downtown Nashville need immediate attention. Fast Fix 8 is a $62 million bridge rehabilitation project to replace these four twin bridges using an innovative process called Accelerated Bridge Construction (ABC). ABC requires short-term, total road closures to allow crews the space to do their jobs and the freedom to work around the clock.
For Fast Fix 8, a portion of the downtown loop will be closed to all traffic for 13 weekends between July 2015 and June 2016. During the scheduled closures, I-40 will be closed from the I-40/I-65 split west of downtown to the I-40/I-65 split south of downtown. The interstate detour will remain the same for all 13 weekends. Detours on local streets will be dependent upon specific bridge work.