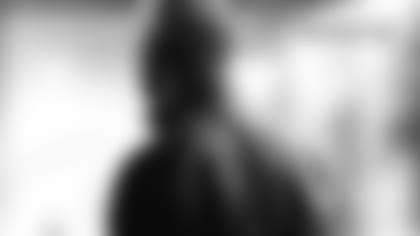 NASHVILLE, Tenn. –Earlier this week, Columbia pictures offered members of the Titans an early screening of Denzel Washington's new movie, "The Equalizer."
In the movie, Denzel is a former black ops commando who gets pulled out of retirement and back into the life of seeking justice for those who are helpless.
All of the Titans players in attendance gave the movie rave reviews.
"It was awesome," said Michael Griffin. "The PR guys came in and told us we had the opportunity to get a first glimpse of the movie. I thought it was a great movie."
"I think it was a really good movie. Denzel does it again," Woodyard said. "It was really good action and I've definitely already told people to go check it out."
Brian Schwenke not only enjoyed the movie, but savored a night away from football.
"It was great," Schwenke said. "We got a night off, got to go relax and watch a movie, a Denzel movie nonetheless. It was a really good movie and really entertaining if you like some good action and a good plot. It was very entertaining and the wife loved it too. It was a good and relaxing night. It forced us to have a relaxing night and I enjoyed it a lot."
This isn't the first time the Titans have gotten to screen a movie before it was released to the general public. Schwenke said it's something he never passes up on.
"We've had a few opportunities and any time it comes around I jump on it," said the Titans center.
Everyone said they were huge fans of Denzel, but Schwenke was the most animated in his response.
"Of course I'm a Denzel fan, who isn't? If you're not a Denzel fan then we're not friends." Schwenke said.
'The Equalizer' enters theaters around the country on Friday, September 26th.