NASHVILLE, Tenn. —The Titans chose defensive players with their first six of 10 selections in the 2002 NFL Draft.
Every player picked showed he could stick, staying multiple seasons with Tennessee.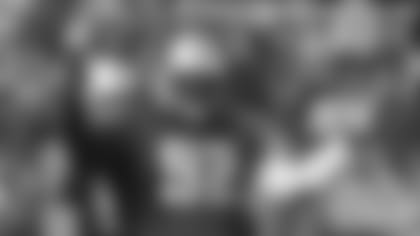 ](http://www.titansonline.com/media-center/photo-gallery/Revisiting-the-2002-NFL-Draft/be50c835-6a2e-476e-bc90-6b9c55d42744)
The Titans selected Albert Haynesworth, above, in the 15th spot and Tank Williams at 45th overall in the 2002 NFL Draft. Click here for a slideshow of that year's Titans draft class.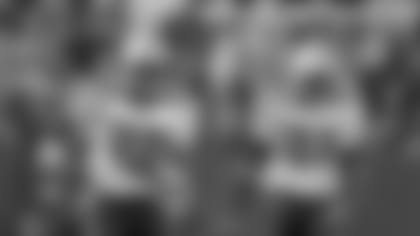 ](http://www.titansonline.com/media-center/photo-gallery/Revisiting-the-2002-NFL-Draft/be50c835-6a2e-476e-bc90-6b9c55d42744)
The Titans were able to move down one spot in the first round in a trade with the New York Giants and acquire an additional pick in the fourth round. New York drafted TE Jeremy Shockey at the 14th overall spot. Tennessee drafted DT Albert Haynesworth at the 15th spot, one notch below where it had been scheduled, and CB Tony Beckham at 115th overall with the additional pick.
The 6-foot-6, 320-pound Haynesworth became a force on the interior of the defensive line, occupying double teams to help pass rushers from the edge or breaking free from single matchups to disrupt quarterbacks. He was also solid in anchoring against the run.
Haynesworth started 74 of 90 games in seven seasons in Tennessee. He earned All Pro and Pro Bowl honors in 2007 and 2008 and helped the Titans reach the playoffs each of those seasons. He had six sacks in 2007 and a career-high 8.5 in 2008. Haynesworth also forced six fumbles and recovered five of them.
The Titans addressed the back of the defense in the second round when they selected S Tank Williams with the 45th overall pick. Williams started all 57 games he played in four seasons with the Titans, including 16 as a rookie and helped the 2002 team rally from a 1-5 start to winning 10 of their final 11 games in the regular season. That team won the first ever AFC South title and advanced to the AFC Championship game.
Tennessee drafted LB Rocky Calmus in the third round and two cornerbacks — Mike Echols and Beckham — five spots apart in the fourth round. The Titans received another fourth round pick as a compensatory selection and drafted LB Rocky Boiman at 133rd overall. Beckham and Boiman each played more than 50 games with Tennessee.
Picks made in later rounds added considerable value to the Titans, who tabbed offensive lineman Justin Hartwig in the sixth with the 187th pick and DE Carlos Hall in the seventh at 240 after a trade with Green Bay for DT Rod Walker. Hartwig moved up the depth chart after his rookie season and made 47 starts in his final three seasons with Tennessee, and Hall recorded 13.5 sacks, including eight as a rookie, in 31 starts and 45 games in three seasons.
The chart below shows the selections made by Tennessee in the 2002 NFL Draft:
1a-pick traded to the New York Giants for first-round (15) and fourth-round (115) picks
1b-pick acquired from the New York Giants with (115) for first-round pick (14)
4b-pick acquired from the New York Giants with (15) for (14)
4c-pick awarded as a compensatory selection 7b-pick acquire from Green Bay for DT Rod Walker