NASHVILLE, Tenn. —The 2006 NFL Draft marked the first time the Titans/Oilers franchise selected third overall in more than 10 years.
Just as the Oilers had drafted a quarterback (Steve McNair in 1995) while in Houston, the Titans drafted QB Vince Young from the third spot.
Young had four fourth-quarter comebacks and five game-winning drives in 2006 to earn selection to the Pro Bowl and recognition as the Offensive Rookie of the Year. He led three fourth-quarter comebacks and six game-winning drives in 2009 to again earn selection to the Pro Bowl.
Young started 47 of 54 games and went 30-17 as a starter. He completed 689 of 1,190 passes (57.9 percent) for 8,098 yards with 42 touchdown passes and 42 interceptions. Young added 1,380 rushing yards and 12 touchdowns on 264 runs.
While Young entered with much fanfare on the heels of winning the NCAA championship at Texas, the Titans found another Pro Bowler in the seventh round when they drafted Cortland Finnegan, who played collegiately at Samford.
Finnegan became a full-time starter in his second season and started 79 of 93 games with the Titans. He recorded 14 interceptions, including five in 2008 and five more in 2009. He returned three interceptions for touchdowns, including a 99-yarder in 2008, and one each in '09 and '10). Finnegan also recorded 68 passes defensed.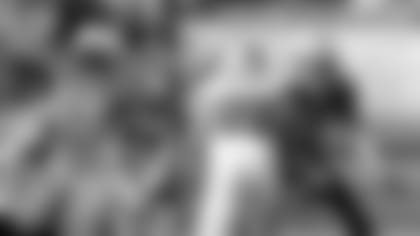 ](http://www.titansonline.com/media-center/photo-gallery/Revisiting-the-2006-NFL-Draft/4968f7b1-e43a-452f-8b6f-f93fb94577b3)
Stephen Tulloch, left, and Cortland Finnegan were selected by the Titans during the 2006 NFL Draft. Click here for a slideshow of players from that class.
Finnegan played with a degree of feistiness and had considerable versatility. He added six sacks, three forced fumbles and four fumble recoveries.
Tennessee also executed a trade with Philadelphia to gain a fourth-round pick by moving down from 39th to 45th in the second round. The Eagles drafted tackle Winston Justice, and the Titans selected running back LenDale White at 45 and linebacker Stephen Tulloch at 116.
White started 18 of 58 games in four seasons with Tennessee, including all 16 in 2007 when he rushed for career highs of 303 attempts and 1,110 yards. He had seven touchdowns that season and followed with a whopping 15 rushing TDs in 2008 (third-most in the NFL that year) when he split carries with rookie Chris Johnson as the "smash and dash" duo.
Tulloch never missed a game in five seasons with Tennessee. He became a starter in 2008 and made 41 of 48 starts in his final three years with the Titans. Tulloch recorded 4.5 sacks, two interceptions, 12 passes defensed and five fumble recoveries.
Tulloch led the Titans in tackles with 132 (95 solos) in 2009 and with 169 (121 solos) in 2010.
The chart below shows selections made by the Titans in the 2006 NFL Draft:
2a-pick traded to Philadelphia for second (45) and fourth-round (116) picks
2b-pick acquired from Philadelphia (see 2a)
3-pick traded to Buffalo for RB Travis Henry in 2005
7b-pick acquired from Indianapolis for LB Rocky Calmus in 2005 and traded back to Indianapolis for sixth-round selection in 2007
5b, 7c, 7d-picks awarded as compensatory selections