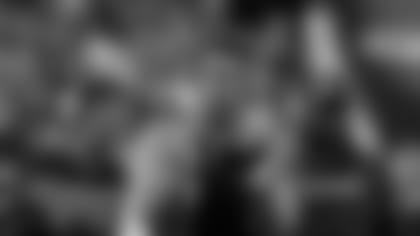 Titans head coach Jeff Fisher said he was trying to run the clock out at the end of Monday night's game.
NASHVILLE, Tenn. -** Titans coach Jeff Fisher says he just wanted to finish the game against Jacksonville, though some Jaguars fans seem to think otherwise.

Chris Johnson ran on fourth down after Jaguars coach Jack Del Rio called two timeouts in the final two minutes of a game already out of reach. Johnson scored on a 35-yard scamper for the 30-3 win Monday night.

Why Del Rio called the timeouts remains unknown, and he wasn't available to reporters Tuesday. Fisher says officials alerted him at the two-minute warning that TV was short on commercials but says he refused to take a timeout to stop the clock.

Fisher says his defensive line was most excited by the timeouts - they got one more sack in the final minute.