**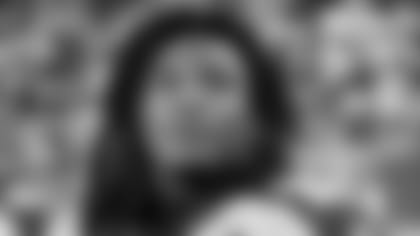 Running back Chris Johnson agreed to a revised contract, according to his agent, Joe Segal.
NASHVILLE, Tenn. -** Chris Johnson's agent says the running back and the Tennessee Titans have agreed on a revised deal that will ensure he reports with the rest of the team for training camp.
Agent Joel Segal confirmed the deal Monday to The Associated Press.
Segal would not say how much of a raise Johnson is getting, but did say the running will get a pay increase. Johnson will reportedly earn $2.5 million this season under the revised deal.
It's not the minimum $30 million in guaranteed money the AP 2009 Offensive Player of the Year had been saying he wanted after becoming just the sixth back to run for at least 2,000 yards.
However, he no longer will be the lowest-paid running back on the Titans roster with a base salary of $550,000. The raise will also prevent him from missing training camp when the Titans report on July 30 after sitting out the entire offseason in protest.
Profootballtalk.com first reported the deal.
The Titans declined to confirm the deal Monday, and Johnson did not respond to messages left on his cell phone by the AP. The avid tweeter also had posted only one message Monday, a rare drought for the running back.
Team officials had insisted Johnson was under contract for three more years and that rules limiting pay hikes to 30 percent in the league's labor agreement made it impossible to give Johnson a huge raise. Almost all of the money for a new long-term deal would have been paid up front, which the Titans were not willing to do.
Johnson won the ESPY for breakthrough athlete last week and promised he would be happy even with a small raise for the short-term.
``When they do something, I'll be proud to be there with my teammates,'' Johnson said on July 14.
Johnson still wants a long-term deal, but for now he can focus reaching his next goal - Eric Dickerson's NFL rushing record of 2,105 set in 1984. Johnson came up just short with his 2,006 yards even as the Titans focused on trying to get him to the 2,000-mark in the final games of the 2009 season.
Johnson already ranks behind only Dickerson (3,318) and Edgerrin James (3,262) for the most yards in the first two years of a career with 3,234. Johnson also will be trying to match Barry Sanders' record of 14 consecutive 100-yard rushing games; he finished the 2009 season with 11 in a row.