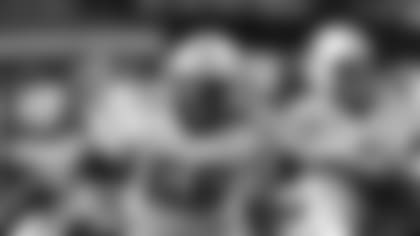 Offensive tackle Mike Otto will return to the Titans after agreeing on a multi-year contract with the club on Thursday.
NASHVILLE, Tenn. --
The Tennessee Titans agreed to terms today with T Mike Otto on a multi-year contract.
Otto has played in 41 games during his five-year career with the Titans. He started one game for Tennessee last season, subbing for an injured David Stewart at right tackle against Tampa Bay.
The Titans selected Otto in the 7th round of the 2007 NFL Draft from Purdue, where he anchored the Boilermakers' offensive line during his four-year career and broke the school record with 51 starts.
As a senior co-captain in 2006, Otto started all 14 games at left tackle and helped Purdue rank first in Big Ten and 13th nationally in total offense.
Otto was slated to become a free agent at the end of the league calendar on March 13th.