NASHVILLE, Tenn. – The Titans have agreed to terms with outside linebacker Kevin Dodd, the team's second-round pick out of Clemson.
Nine of the team's 10 draft picks have now reached deals with the team. Only safety Kevin Byard, a third-round pick from MTSU, remains without a contract.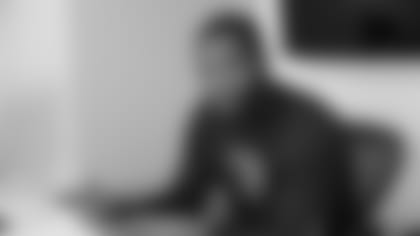 The Titans selected the 6-foot-5, 277-pound Dodd 33rd overall in the NFL Draft.
Dodd, who recorded 12 sacks last season at Clemson, said after being selected he's plenty motivated heading into the league.
"I definitely thought I would go higher (in the draft),'' Dodd said. "It didn't happen as I planned, but I am still blessed to be drafted. A lot of guys don't get this opportunity. I know a lot of guys back home that would probably want to be in this position that I am.
"Not going where you expected to go, it will push you. You are going to have a little chip on your shoulder or what not. I am still going to work. I am still going to do what Kevin Dodd has been doing. I have been grinding since day one."
Dodd is expected to bolster the team's pass rush as a rookie, and in years to come.
Dodd currently isn't taking part in the team's organized team activities after having foot surgery last week.
Coach Mike Mularkey said he expects Dodd will be back for training camp, however.
"He is going to miss the OTAs and the veteran minicamp (next month) but he should be back for training camp,'' Mularkey said of Dodd. "He'll miss some initial days here because he'll be on crutches. But as soon as he can support his weight he'll be out here and at least get some visual work with it."
Titans veteran Brian Orakpo is among those who believes Dodd can make an immediate impact. Dodd recorded three sacks in the national time game against Alabama.
"He is just a natural pass rusher,'' Orakpo said of Dodd. "He knows how to get after the quarterback. I love what he brings to the table. I am very excited to have him on the team. He is going to make everyone better, and we're going to get him better and he is going to help the pass rush.
"We are all going to push each other and I think he is going to be excited about that. This is a team that has a lot of good players, and you push each other and make each other better, and he is going to get a taste of that when he gets here and he's going to fit right in."