**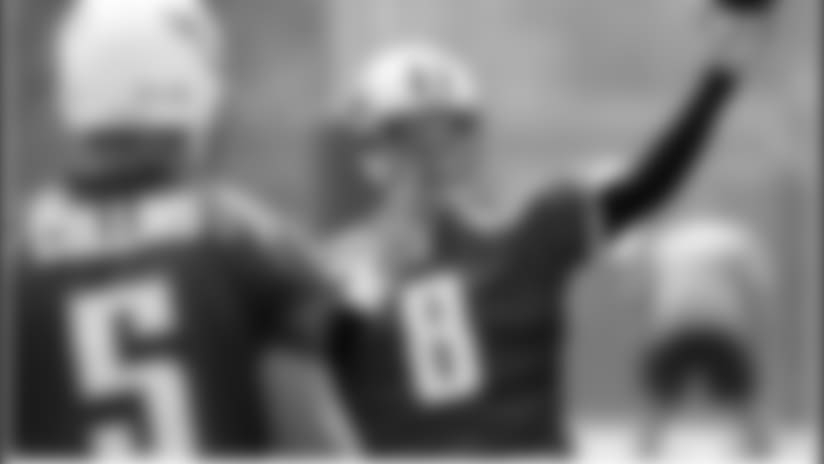 The Titans signed former Buccaneer Chris Simms on Wednesday, adding depth at the quarterback position.

NASHVILLE, TN, Sept. 10, 2008 –** The Tennessee Titans agreed to terms with unrestricted free agent QB Chris Simms. He joins the Titans after spending five seasons with the
Tampa Bay Buccaneers
.
"Chris has been a starter in the league and should fit into our system well," said Titans general manager Mike Reinfeldt. "He is a smart player, who is a student of the game and has the presence in the huddle that you look for in quarterback."
Simms (6-4, 220) has started 15 games (19 games played) during his NFL career and has thrown for 3,087 yards and 12 touchdowns, while compiling a 7-8 record. His most extensive action came in 2005, when he led the Buccaneers to a playoff berth, a 6-4 record in the final 10 games of the season and threw 2,035 yards and 10 touchdowns. Simms started the first three games of the 2006 season for Tampa Bay before suffering a season-ending spleen injury. Last season, he was still recovering from the injury and was on the active roster for the first five weeks, before being placed on injured reserve. Simms was waived on August 31 by the Buccaneers at the end of this year's preseason.
Simms was originally drafted by Tampa Bay in the third round (97th overall) of the 2003 NFL Draft. As a three-year starter at the University of Texas, Simms compiled a 26-6 record as a starter and totaled 7,097 passing yards and 58 touchdowns. A native of Ridgewood, NJ, where he earned USA Today National Offensive Player of the Year (1998) honors in high school, Simms is the son of former New York Giant great and CBS announcer Phil Simms.
Additionally, the Titans waived TE Dwayne Blakley from the 53-man roster to make room for Simms and added QB Preston Parsons to the practice squad. Parsons played collegiately at Northern Arizona and has NFL experience with Arizona and Denver. Parsons replaces Ingle Martin, who was added to Kansas City's active roster.