NASHVILLE, Tenn. -- The Tennessee Titans have agreed to terms with unrestricted free agent QB Charlie Whitehurst on a multi-year contract.
"Charlie is player who comes here with a great knowledge of Coach Whisenhunt's offense; and as a player, he has been around some outstanding NFL quarterbacks," said Titans general manager Ruston Webster. "He is smart guy with a good arm and he will add to our offensive group as a veteran quarterback."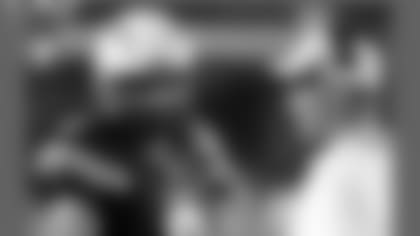 ](http://www.titansonline.com/media-center/photo-gallery/Career-of-QB-Charlie-Whitehurst/4e54447c-ebce-408c-875c-4ed065e60d69)
An eight-year NFL veteran, Whitehurst (6-5, 226) has six years of experience with the San Diego Chargers (2006-09, 2012-13) and two years with the Seattle Seahawks (2010-11). The past two seasons with the Chargers, he served as the backup to QB Philip Rivers and last year worked with Titans head coach Ken Whisenhunt, who served as Chargers offensive coordinator. For his career, he has played in 13 games, including four starts.
"Glad to be able to get a deal done with Charlie," said head coach Ken Whisenhunt. "He brings a familiarity with the offense we are installing. He will be a great resource for Jake and the entire offense; and as a player, he understands what we want to get done. Working with him over the last year and seeing how he works and his ability gives me confidence that he is the right fit to fill this role."
Whitehurst began his NFL career as a third-round selection by the Chargers in the 2006 NFL Draft from Clemson. He spent four seasons with the Chargers before being traded to the Seattle Seahawks in 2010, for two draft picks. In two years with the Seahawks, he started four games, including an NFC West title-clinching win in Week 17 of the 2010 season.
As a player at Clemson, Whitehurst was a four-year starter, who won 25 games and threw for 9,665 yards. He graduated with 46 school records, including career passing yards, completions, touchdowns and 300-yard games. Whitehurst is the son of former NFL player David Whitehurst, who played quarterback for the Green Bay Packers from 1977-83.