NASHVILLE, Tenn. -- The Tennessee Titans have agreed to terms with unrestricted free agent LB Wesley Woodyard on a multi-year contract.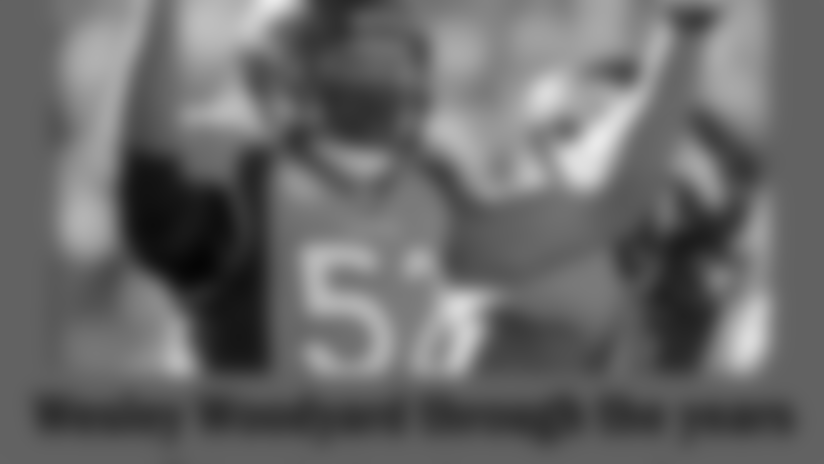 ](http://www.titansonline.com/media-center/photo-gallery/Career-of-LB-Wesley-Woodyard/9f0bd4b5-aefc-4ce9-b808-dfb91f2e6936)
"Wesley is a player who has experience playing in both 3-4 and 4-3 systems and in our new scheme he fits as one of the inside linebackers," said Titans general manager Ruston Webster. "He is smart and fast. He also brings the leadership qualities and intangibles that we look for in a player, which makes him a good fit for us."
A six-time team captain in the NFL, Woodyard (6-0, 233) has played all six seasons with the Denver Broncos, appearing in 87 games with 40 starts. For his career, he has totaled 396 tackles, eight sacks, five interceptions, six forced fumbles and one fumble recovery. Over the last two seasons as the Broncos middle linebacker, Woodyard has started 24 games and registered 197 tackles, seven sacks, four interceptions and three forced fumbles. As a team last year, the Denver defense ranked seventh against the run and 10th in rush average on their way to an AFC Championship.
Woodyard led the Broncos in tackles in 2012 with 114 and ranked second in both 2013 (83) and 2011 (87). For the 2012 season, he was the only NFL player to record at least 100 tackles, five sacks and three interceptions and only the 12th player to accomplish the feat in the league over the last 30 years. The 2012 Denver defense he captained ranked second in the NFL in total defense and third in rushing defense. In his first few years in the NFL, he earned most of his playing time as a special teams player and for his career he has tallied 49 special teams stops.
Woodyard played his college football at Kentucky and entered the NFL as an undrafted college free agent. He earned first-team All-SEC honors during each of his final two seasons for the Wildcats, where he started 42 career games and totaled three 100-tackle seasons.