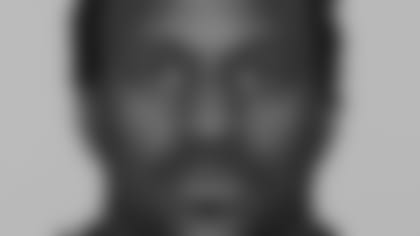 Safety Jason Babineaux
has started every game the past three seasons for Tennessee and went to the Pro Bowl in 2008. Michael Griffin has missed one game since becoming a starting safety in 2007 and made two Pro Bowl appearances.
So when the Tennessee Titans added seven-year veteran Jordan Babineaux to the mix Friday, coach Mike Munchak says it's to add depth and stir up the competition. Hope welcomes the challenge.
"For the past (four) years, it's been only me and Griff taking every snap," Hope said after practice Friday night. "It's been fortunate we haven't been bit by the injury bug because we haven't had any true backups with experience other than Vinny Fuller."
The secondary has taken the brunt of the criticism of the defense over the past two seasons when Tennessee went 8-8 and 6-10. Hope said the unit was an easy target after three of the four starters went to the Pro Bowl in 2008. Cornerback Cortland Finnegan was the third Pro Bowler that year and was also chosen as an All-Pro.
"You look the past two years, it's not like we played terribly bad. We may not have met expectations, but we didn't play terribly bad. But name a group that didn't play to expectations the past (two years). We went through a lot of turmoil the last two years," Hope said. "It's an opportunity for everybody to get a fresh start."
Tennessee dealt with all that turmoil in January when owner Bud Adams agreed to release Vince Young, which happened last week, and coach Jeff Fisher left the team nearly four weeks after that decision. Munchak was promoted to head coach, and he brought in Jerry Gray as his new defensive coordinator.
Gray is trying to improve a defense that ranked 26th in total yards allowed per game and 29th against the pass. Hope had only one interception in 2009 with six tackles for loss while Griffin had four interceptions and 153 tackles.
Babineaux said he kept waiting for an offer from Seattle after spending the first seven years of his career with the Seahawks. But he never got that offer. Tennessee called with a one-year offer, and Babineaux agreed to follow Gray, his position coach in Seattle last season, to the Titans.
"I went where I was wanted," Babineaux said. "Had they wanted me, I'd have stayed and the deal would've been done. I'm here in Tennessee. Now I'm in Nashville, and I'm looking forward to being a great addition to this defense."
Babineaux said he can play both free and strong safety, though he likes being close to the line of scrimmage. He's eager to join a defense with Hope and Griffin and push himself harder. Babineaux, an undrafted player out of Southern Arkansas in 2004, started 16 games last year and had two interceptions.
"I feel the urgency now that I have changed and being in Seattle the past seven years, there was a bit of comfort," Babineaux said. "I'm ready to get back out there and showcase my talent, and I think Tennessee is going to give me an opportunity to do that."
Munchak said Babineaux is definitely going to compete for a starting job.
"So he's coming here already knowing the system, which is ... a big plus," Munchak said. "We're hoping that all these guys compete, and they have to compete like they're going to start because one injury and they are starting. We want that mentality that they feel they can start and play in this game.'
The question is how much of a competition this will be. Hope is in the final year of the contract that brought him from Pittsburgh after helping the Steelers win the 2006 Super Bowl, and he's due $6.5 million.
Hope said he's not the highest-paid safety in the NFL and noted some big deals recently for safeties. He's still working hard and challenges anyone to check film to see if he's slowed down as he heads into his 10th season.
With Gray tailoring the defense around his players' strengths, Hope expects the secondary to be back as a strength once again. He said he and Finnegan talked earlier Friday about the opportunity they have now.
"He's allowing me me to play more than safety," Hope said of Gray. "It's only going to bring out the best in all of us. Cort's playing nickel, something he excelled at as a rookie and allowed him to make a lot of plays as a rookie ... Griff is getting the opportunity to move around. I think it's a plus for everybody."
NOTES: LT Michael Roos (back) missed his third straight practice. WR Damian Williams (rib) sat out practice after a collision Thursday night. WR Kenny Britt (right hamstring) has yet to practice in camp but is close to returning. DT Sen'Derrick Marks (shoulder) also has yet to practice. ... The Titans released OL Anquez Jackson. ... The Titans will hold a free practice Saturday at LP Field to cap the first week of camp. In a bid to entice fans, hot dogs will be just $1.