INDIANAPOLIS — Three players who call Tennessee their home state participated in on-field timing and testing drills and workouts Monday during the 2014 NFL Combine at Lucas Oil Stadium.
The players participated in media interviews Saturday where they described their backgrounds and the opportunity of being among the 330-plus prospects who were invited to the combine (NFL.com's Results Tracker). Following are highlights from those media sessions and a recap of their on-field performances: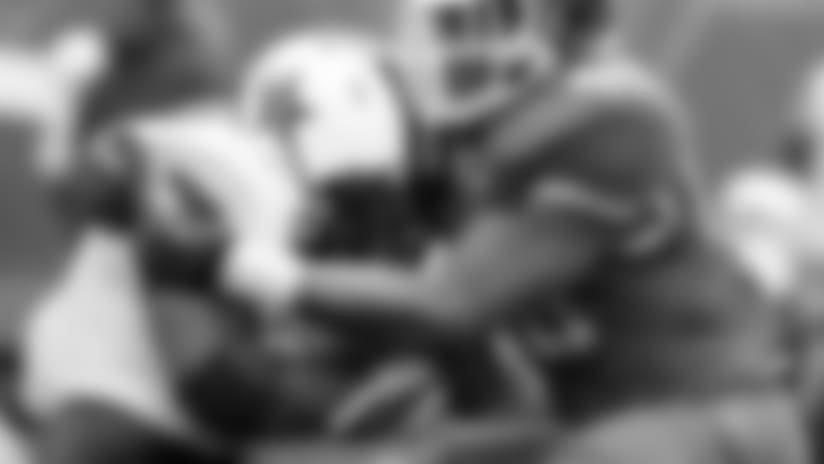 Kentucky LB Avery Williamson enjoyed growing up in the small town of Milan, Tenn.
Avery Williamson, ILB, Kentucky — Playing in the NFL involves living in some of the biggest cities in America, but Williamson will likely keep true to more rural roots from growing up in Milan, a town of about 8,000 in West Tennessee.
"It's huge to know I could be one of the first players (from Milan) drafted," Williamson said. "Everybody's excited about it. I think I'm the first one to go to the combine and I know everybody is pumped. I'm glad to do it for my family, my hometown. It's a great feeling."
Williamson said he likes fishing and riding four wheelers when he has leisure time, but his focus on football has kept him from doing those activities recently. He obviously wanted to perform his best at the combine and pursue professional football but is hoping to fit in a fishing trip when Kentucky is out for spring break.
Williamson said his relationship with his parents and his experiences growing up in Milan shaped him.
"They're a big influence on my life and raised me the right way and helped me. They didn't make choices for me but taught me what choices to make and had a huge influence on my life, so I'd really like to thank them for letting me be a man," Williamson said. "It was good being in a small town. Everybody knows everybody so you've got to keep your good behavior, I guess, because once one person finds out, everybody knows, but it was cool. It's a closeness, a bond and something you don't get in a big city."
The 6-foot-1, 246-pounder started 11 of 12 games for the Wildcats this season, leading the team with 102 tackles and earning second-team All-SEC honors. The year before he finished second in the SEC with 135 tackles when he started 10 of the 12 games he played and didn't miss a game during his four-year college career after graduating from Milan High School.
"I've been working hard this winter and I'm ready to prove myself. Everybody is kind of doubting me, but I like being the underdog," Williamson said. "I've been really working on speed and change of direction. I'm going to show them I've improved since the end of the season."
Williamson in on-field timing and testing — 40-yard dash: 4.66 seconds | Bench press: 25 reps | Vertical jump: 30.5 inches | Broad jump: 10 feet, 0 inches | Three-cone drill: 7.11 seconds | 20-yard shuttle: 4.07 seconds (third-fastest among LBs)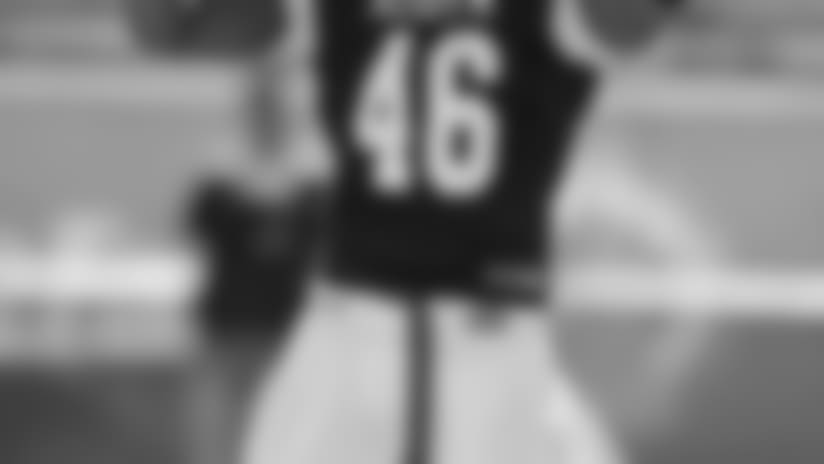 Illinois LB Jonathan Brown grew up in Memphis and played at Christian Brothers High School.
Jonathan Brown, ILB, Illinois — Brown grew up in Memphis and played high school football at Christian Brothers.
He said his family impacted him significantly as a person and a player because his dad and stepdad are football coaches.
"I watch film with my step dad a lot, whenever I get a chance to, and with my dad as well," Brown said. "They played college football as well, so they bring different things to the table and I pick up on it. They tell me what to do and I look at it for myself and break it down and most of the time they're right. I just try to execute what they tell me to do."
Brown twice earned honorable mention All-Big Ten honors (2011, 2013). He led the Fighting Illini in tackles (119), tackles for loss (15) and sacks (five) during his senior season, and his 45.5 career tackles for loss are the third-most in school history.
"The way I diagnose plays and the speed at which I play allows me to play in the offensive backfield a lot," Brown said. "I make a lot of plays behind the line of scrimmage and I think it contributes to me flowing to the ball. I flow to the ball with a relentless motor and I think that's something a lot of guys don't possess.
Brown measured at 6 feet and 238 pounds at the combine and said he knows playing at the next level will require increased physicality and the ability to shed blocks faster.
"It's a physical game and guys are a lot bigger and a lot faster, so I've just got to position my body so I can be able to compete at this level," Brown said.
In addition to that, Brown wanted to show NFL executives, coaches and scouts that he is a "complete person."
"I keep my faith, number one, and if you draft me, you're going to get a complete person. I think that's something I take pride in, not just being a complete football player but in all aspects of my life."
When asked what that entails, Brown said, "Having your core values in check: faith, family and then football. I definitely hold that in high importance and it's paid off at this point."
Brown in on-field timing and testing — 40-yard dash: 5.03 seconds | Bench press: 16 reps | Vertical jump: 31 inches | Broad jump: 9 feet, 0 inches | Three-cone drill: 7.77 seconds | 4.56 seconds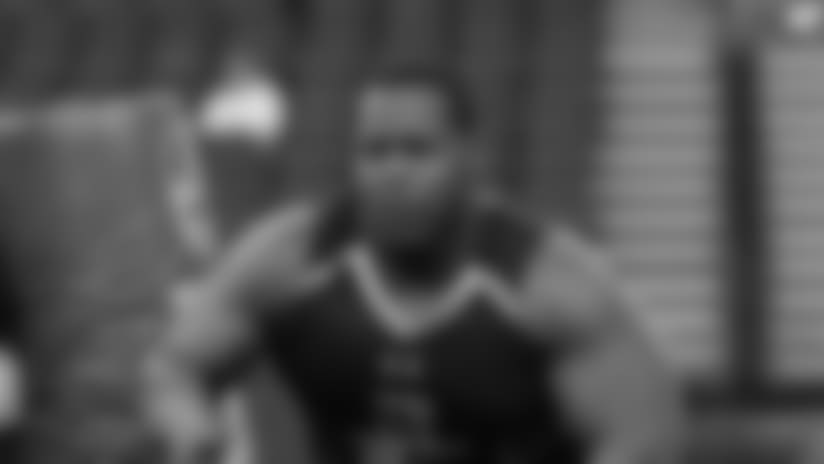 Arkansas State NT Ryan Carrethers, who played in high school and wrestled Brentwood Academy participates in a drill at the NFL Combine.
Ryan Carrethers, NT, Arkansas State — Carrethers is from Nashville and attended Brentwood Academy in high school. He helped the Eagles appear in three state championship football games and claimed a pair of wrestling titles.
"My parents were really loving and caring," Carrethers said. "My dad tried me at a lot of different sports to see what I fit into, I mean, obviously I was a big guy but I did other things too, but football just stuck and he supported me and kept me in there regardless of how I felt. I'm thankful for that. I wrestled, too, but once I got to my height and about 330, I realized that wasn't my calling anymore."
Carrethers, who measured at 6-1¾ and 337 pounds at the combine, said his wrestling background came in handy at Arkansas State where he twice earned first-team All-Sun Belt honors at nose tackle and had 93 tackles, eight TFLs and a team-best four sacks during his senior season. He said he better understands leverage, momentum and pressures from wrestling and it helped shed blocks by an offensive lineman or sometimes two.
Carrethers, whose mother works a short walk from LP Field, said Vince Wilfork and Casey Hampton are pros he's looked up to over the years. He said he wanted to show his tenacity to scouts. He also showed strength, bench pressing 225 pounds 32 reps, which tied for third among defensive linemen and 10th overall at this year's combine.
"I'll fight for what I believe in. I've always strived to give it what I want, just going from Arkansas State, I've always had to work to get other people to notice me, so regardless, I'm going to bring everything I have to the table and play as hard as I can," Carrethers said. "It's a once-in-a-lifetime opportunity and I'm just thankful to be here and part of it."
Carrethers in on-field timing and testing — 40-yard dash: 5.47 seconds | Bench press: 32 reps | Vertical jump: 26 inches | Broad jump: 7-4 | Three-cone drill: 7.89 seconds