NASHVILLE, Tenn. –** The Titans just wrapped up practice on Thursday at Saint Thomas Sports Park.
On Sunday, the team will face the Baltimore Ravens at Nissan Stadium.
Everyone is excited about the return of receiver Corey Davis, and that includes offensive coordinator Terry Robiskie.
Davis practiced again on Thursday, and remains on track to start for the Titans.
Davis, the fifth overall pick of the draft, hasn't played since Week 2 against the Jaguars.
So, how much will Davis change the offense?
Robiskie said fans shouldn't expect the Titans to throw Davis "18 balls" on Sunday, but he'll be involved.
"I don't think it's a matter of him changing (the offense), he's just coming to add on," Robiskie said of Davis. "If you like to sit down and say the offense is a puzzle, he's just a big piece of our puzzle that we have, and he's going to come in and be a part of what we do.
"Corey is coming back and we are happy as hell to have him back. I think it is a big plus for us, and it is going to be exciting to see him play, and to see him go on Sunday."
Davis was targeted a team-high 10 times in the season opener, and caught six passes for 69 yards. He reinjured his hamstring injury the next week in Jacksonville.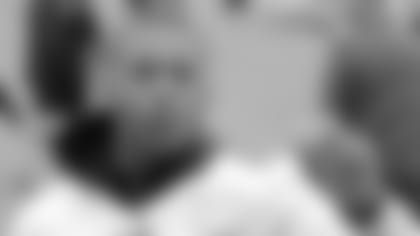 Matthews and his baby turtle
Titans receiver Rishard Matthews was walking off the practice field on Thursday, and noticed something odd.
It turned out to be a small turtle.
"I looked down and he was covered in mud," Matthews said. "I thought it was a little mud rock, but I noticed it was something different. It was a turtle, so I picked him up and he was still alive."
Matthews named the turtle "Lucky."
He had it at his locker after practice in a container.
"I am going to keep him," Matthews said. "I still have to look everything up because I have never had a turtle before in my life. So I need to find the requirements of keeping a turtle alive. I have to look it up.
"I'm going to get a piece of lettuce for him, and then I'm going to go to PetSmart to get the whole deal when I get out of here."
Tight end Delanie Walker (ankle) did not practice again on Thursday. His status for Sunday's game remains uncertain.
Tackle Jack Conklin (illness), linebacker Nate Palmer (ankle) and receiver Taywan Taylor (excused for personal reasons) also didn't practice.
Guard Quinton Spain missed practice again on Thursday because of a toe injury, and he's been ruled out for Sunday's game. Brian Schwenke will start in Spain's place.
Safety Johnathan Cyprien (hamstring) practiced again for Titans.
Titans players take the field for Thursday's practice at Saint Thomas Sports Park. (Photos: Gary Glenn, Nate Bain)