"I couldn't help but be proud of what Steve had accomplished at the collegiate level at Alcorn and 13 years later I'm equally as proud of what not only he has been able to accomplish, but the fact that he has made a decision to leave this game. It is difficult to leave the game on your own terms. Steve has come to that realization and I'm very happy for him and Michelle on this day, which is a sad day for the National Football League. It should be a day of celebration for Steve McNair because we now have a chance to reflect back on his career and celebrate all the great things he has accomplished. He was the face of this franchise for nearly 10 years. As he developed, so did the franchise. He was instrumental in leading this franchise to its only Super Bowl appearance. He played in many games that no one else would have been able to play. He overcame an awful lot physically. He was there every week. He was a tremendous leader and set a great example for all the players that played with him. He was a great teammate. He is a good friend and personally I will always owe a lot to Steve. I grew as a coach through my experience with Steve and I'm just very happy for Steve and Michelle as they move on to the next chapter of their lives."
"You name the injury and Steve had it and he still showed up. Not only did he show up, but he showed up and played extremely well. For most of his days in Tennessee he played like that. In his MVP year he played most of the year hurt. It is a testament to his willingness to win and how he sacrificed his body for the team. We couldn't have won or been in the position had he not shown up. I know his attitude and determination permeated throughout the rest of the team and raised our level of play because we said if our quarterback can come out here and play hurt, then we can suck it up and play hurt as well. That definitely permeated through our locker room for us to be a mentally tough football team. That is where our mental toughness came from. It came from Steve McNair
Steve is the quiet type, but when he speaks, he speaks with a great deal of passion. You know that he means what he says in the locker room. Off the field he is a funny guy, he is part comedian. He always has great stories for you from growing up in Mississippi. If I was stranded on an island and trying to survive, I would stick with Steve because he is going to find a way to survive. He is a country boy. He knows how to hunt. He knows how to fish. He knows how to start a fire out of nothing and he makes a heck of a barbeque. I would stay with Steve McNair. He knows how to survive. That is actually what he did in the NFL. He survived. He took a pounding, but he knew his body and how to adjust and he made the best of what he had. He never complained. For years at the beginning of his career he took a step back to learn the system and become a quarterback and while we were a running team, he never complained. Finally once we opened up the offense and took the reigns off Steve, the world saw a great competitor. They saw his heart more so than his athleticism. You saw his determination and wanting to be the best. He was an unselfish player.
(on his favorite game story)
There is not just one. There are a couple. One game we were playing in Cleveland in 2001 and I missed a block and there were three guys around Steve. He spun out of three tackles and ran for 40 yards. He turned the corner as a player because he refused to go down. No one can forget about the play in the Super Bowl when he stiff-armed Kevin Carter and escaped being sacked and threw a strike to [Kevin] Dyson for a first down to continue the drive. Those plays you are not going to see the Peyton Manning pretty pass to [Marvin] Harrison. What you are going to see is a man not wanting to go down and giving it his all, fighting for that last yard. We were amped off that. That was our inspiration.
"I thought it was an honor to play on his team. Coming in as a rookie and going to a team that Steve McNair was on and knowing him as a player at Alcorn State and being a high school player watching him do amazing things. Then to have the opportunity to play with him and see him do all those things he did in college on this level.
He is a great leader. He is someone you want to play for. As a defensive player to see your quarterback lead the way, makes you want to play well and get the ball back in his hands and give us a chance to win.
As a young player he gave me personal guidance on what this league is all about. He was more than a teammate and a leader, he was a friend. Although he is leaving this league, he is leaving a great legacy behind and he definitely won't be forgotten and I think he is someone that I will know for the rest of my life and I am appreciative of that."
"When I heard the news today, it was a complete shock. I love him as a father-figure and I cherish the relationship that we have. He taught me so much not just about the game, but about life and I owe him a great deal. I looked up to both Steve and Brett (Favre) and with them both retiring this offseason, I hoping to be one of the guys that picks up the torch they carried for so many years.
Growing up, I always looked up the Oilers box score Monday morning to see how Steve did and it will be strange watching highlights of games this year and not seeing Steve do his thing. I was also looking forward to another match-up with him this year when we play the Ravens, but I guess it wasn't to be. I am proud to be associated with Steve and all of the help he has provided through the years and I look forward to talking to him tonight."
 
OL BRUCE MATTHEWS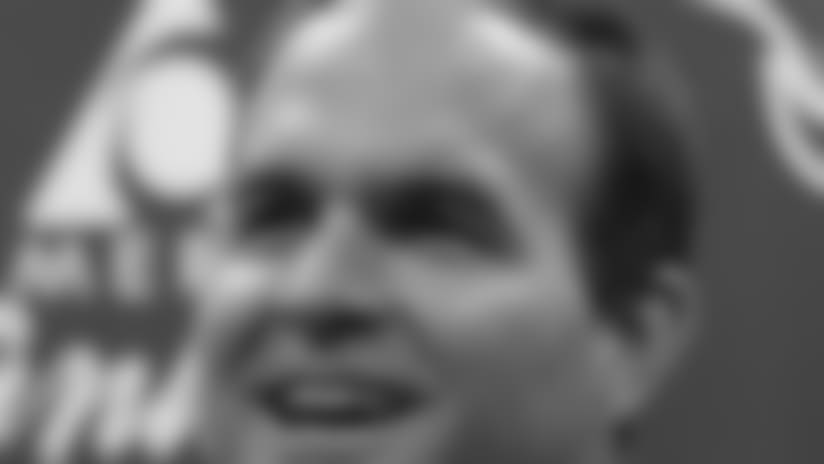 "I really enjoyed playing with Steve. I think it was more the attitude that he brought to the game than what he accomplished. I really appreciated the approach that he brought. Playing through the injuries and all of the stuff. There was no prima donna about him. It was whatever it took to win and as offensive lineman, everyone who blocked for him appreciated that. It wasn't always pretty with Steve, in fact sometimes it could be kind of ugly, but he would find a way to get it done. It wasn't his concern to have his name at the top of the statistical rankings. He was always genuine, he was a nice guy. 
(favorite moment or game)
I have a couple. I think the Tampa Bay game, because I just got through reading Dungy's book, on Sunday night when he ran the keeper to close out the game. The one that is most indelibly marked is the play against the Rams in the Super Bowl and that whole last drive. I'll be honest, I can't stand the Ravens but he almost won me over to start rooting for them because of the fact that he was there."