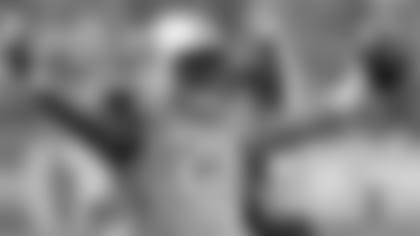 Safety Jordan Babineaux returns after agreeing to terms on a multi-year contract with the Titans.
NASHVILLE, Tenn. --
The Tennessee Titans have agreed to terms on a multi-year contract with safety Jordan Babineaux.
An eight-year NFL veteran, Babineaux started 14 games and posted a career-high 117 tackles, which led the team, in his first year with Tennessee. He also recorded an 97-yard interception return for touchdown against Cleveland.
During his career, he has played 115 games, including 43 starts, and posted 11 interceptions and four sacks. Babineaux played college football at Southern Arkansas and started his NFL career as an undrafted free agent with the Seattle Seahawks in 2004. He would go on to play seven season with Seattle before joining the Titans last year.