KANSAS CITY —** Ryan Succop wasn't sure if he could kick the football 53 yards.
Not on this day, when the temperature was in single digits.
So the Titans kicker said a prayer with teammates, and with the game on the line, he gave it all he had with his right foot.
Succop's 53-yard field goal sailed just over the crossbar on the final play of Sunday's game, and it gave the Titans a dramatic 19-17 win over the Kansas City Chiefs here at Arrowhead Stadium. Moments earlier, Succop was short on a kick from the same distance, but the kick didn't count because the Chiefs had called a time out.
"On the second one I just kind of had to throw technique out the window a little bit and really go after it and kick it as hard as I could,'' Succop said. "I told some of the guys this afterward: You could give me 10 kicks from there and I don't know if I could make one, honestly, in the weather and the cold and just kicking a frozen football.
"There is one explanation for why that ball went in and it's because it was the Lord's will for it to go in. Glory to God. What a day."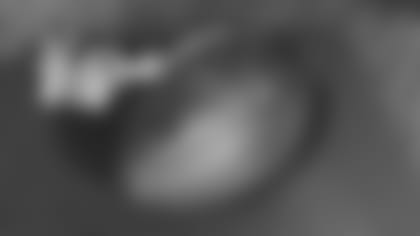 Succop's kick capped off a six-play, 40-yard drive that was engineered by quarterback Marcus Mariota. Trailing 17-16 with 1:07 left, the Titans took over at their own 25-yard line.
Mariota completed a 19-yard pass to receiver Rishard Matthews, and then a pair of passes to tight end Delanie Walker to get the Titans to the Kansas City 35-yard line.
But even Succop didn't know if that was close enough. He hit a career-long 54-yard kick earlier in his career, but that was back in 2011, when he played for the Chiefs. In warmups, he didn't even try a kick longer than 49 yards.
"I didn't even really go past that, to be honest with you, because I couldn't imagine going over 50 on a six-degree day,'' Succop said. "This is the coldest day I've ever played in."
When the ball sailed through the uprights, it set off a wide range of emotions for many Titans. Titans equipment man Matt Thompson retrieved the football, and it was in Succop's locker after the game.
"I kind of blacked out for a moment,'' said Beau Brinkley, the team's snapper. "It's surreal. This team has been on the other side of that spectrum for a while, and it feels so good to be on the winning side.
"I was really excited. We were all really excited."
Titans coach Mike Mularkey said he had faith in Succop, who made a 39-yard field goal attempt earlier in the game and has now made 20-of-22 kicks this season.
"He banged the game-winner,'' Mularkey said of Succop. "Everyone on the sideline knew it was what he was going to do. We have a lot of confidence in him."
Succop, an eight-year veteran who spent his first five NFL seasons with the Chiefs, got especially emotional.
"Just pure adrenaline, and so much emotion,'' Succop said. "I was telling some of the guys, I have really never gotten that emotional after a game, but it was just an incredible feeling. Not knowing if I could even hit one that far.
"I watched it the whole time, and I wasn't sure it went in or not. When I saw the referees (put his hands up) that is when I knew, and it was just an incredible feeling."
The Tennessee Titans take on the Kansas City Chiefs in Week 15 action at Arrowhead Stadium. (Photos: Donn Jones, AP)