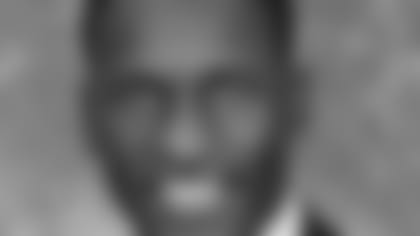 As I was contemplating which teams might land Randy Moss, there was only one team I could come up with that I thought would fully endorse taking a chance on the mercurial wide receiver: The Tennessee Titans.
I'm Solomon Wilcots, and I endorse this move. You know I'm going to tell you why.
The most critical component is Titans coach Jeff Fisher and his coaching staff. This staff is tight, and it's full of men's men. Fisher has the patience for the job. Really. Don't forget, Fisher took the organization on a three-year nomadic wandering in the wilderness from Houston to Memphis to Nashville. They were 8-8 each season — during a time most organizations would have faltered.
Fisher had to deal with Albert Haynesworth, and we barely heard anything about it. He had to handle Adam Jones. He's been very patient with Vince Young through his periods of growth and maturity and deftly handled the quarterback switches with Kerry Collins.
Fisher has surrounded himself with real men on his coaching staff — guys like Jim Washburn, the best defensive-line coach in the business. Mike Munchak is a former player who is a kick-butt coach and a man among men. There's also Dave McGinnis. Most people don't realize defensive coordinator Chuck Cecil was an academic and athletic All-American at Arizona.
This group is very deep with men of character. You can't just walk in the Titans' building and think you're going to rule the roost because you're Randy Moss. You won't get past the coaches, let alone the players. It won't happen. This is the right environment, and Moss' ego won't swell to a point where it impacts the team in a negative way. That won't happen.
The other part of this equation is the on-field aspect. Can you imagine an offense with arguably the fastest receiver in the game, in Moss, the fastest running back, in Chris Johnson, and the fastest quarterback, in Young? Who wants to defend that?
Without Kenny Britt, who was coming into his own before hurting his hamstring, I believe Moss helps this team.
In my mind, Moss is a Hall of Fame player. He's still a great player if he brings three things to the field: passion, intensity and effort. Without those three things, Moss is a one-trick pony. He's a deep threat and nothing else. Even solely as a deep threat, Moss will lift coverage for underneath receivers, keep defenders away from the line of scrimmage and still provide a down-the-field target for Young.
Conventional wisdom says Moss will be on his best behavior because he's playing for his next contract. Hopefully, being jettisoned by two teams in the past month will help quell his ego and offer enough humility to shut his mouth for the next eight weeks.
The Titans have a shot to win the division. They're the only team not named the Colts to win it in recent seasons. They have the structure, as a team, to absorb a player like Moss. And it all starts with Fisher.