**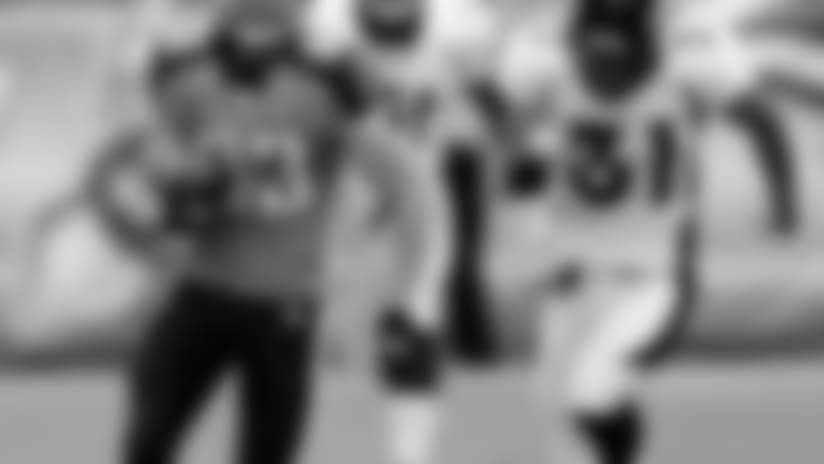 Marc Mariani was named to the Pro Football Weekly and Pro Football Writers of America All-Rookie Team as the punt returner.
NASHVILLE, Tenn. --
* Titans kick returner Marc Mariani was named to *Pro Football Weekly's
All-Rookie Team, the publication announced Monday.
Pro Football Weekly, along with the Professional Football Writers of America, announced their annual All-NFL team. Leading the way was QB Tom Brady, also voted as Most Valuable Player. Below, you will find the entire team, which was voted on by PFWA members and Pro Football Weekly editors.
Pro Football Weekly/Professional Football Writers of America 2010 All-NFL team OffenseQB Tom Brady / PatriotsRB Arian Foster / TexansRB Jamaal Charles / ChiefsWR Roddy White / FalconsWR Reggie Wayne / ColtsTE Jason Witten / Cowboys   C Nick Mangold / JetsOG Jahri Evans / SaintsOG Chris Snee / GiantsOT Joe Thomas / BrownsOT Jake Long / Dolphins
DefenseDE Julius Peppers / BearsDE Justin Tuck / GiantsDT Haloti Ngata / RavensDT Ndamukong Suh / LionsOLB Clay Matthews / PackersOLB James Harrison / SteelersMLB Jerod Mayo / PatriotsCB Asante Samuel / EaglesCB Darrelle Revis / Jets   S Troy Polamalu / Steelers   S Ed Reed / Ravens
SpecialistsPK Billy Cundiff / Ravens   P Shane Lechler / RaidersPR Devin Hester / BearsKR Leon Washington / SeahawksST Eric Weems / Falcons
Most Valuable Player — Patriots QB Tom Brady
Defensive MVP — Packers LB Clay Matthews
Coach of the Year — Patriots head coach Bill Belichick
Rookie of the Year — Lions DT Ndamukong Suh
Offensive Rookie of the Year — Rams QB Sam Bradford
Most Improved Player of the Year — Texans RB Arian Foster
Comeback Player of the Year — Eagles QB Michael Vick
Executive of the Year — Chiefs GM Scott Pioli
Assistant Coach of the Year — Eagles offensive coordinator Marty Mornhinweg
Golden Toe (Best Placekicker or Punter)  — Ravens PK Billy Cundiff
Pro Football Weekly/Professional Football Writers of America All-Rookie team
OffenseQB Sam Bradford / RamsRB LeGarrette Blount / BucsRB Chris Ivory / SaintsWR Mike Williams / BucsWR Dez Bryant / CowboysTE Rob Gronkowski / Patriots   C Maurkice Pouncey / SteelersOG Mike Iupati / 49ersOG John Jerry / DolphinsOT Rodger Saffold / RansOT Bryan Bulaga / Packers
DefenseDL Ndamukong Suh / LionsDL Carlos Dunlap / BengalsDL Lamarr Houston / RaidersDL Tyson Alualu / JaguarsLB Rolando McClain / RaidersLB Koa Misi / DolphinsLB Pat Angerer / ColtsCB Devin McCourty / PatriotsCB Joe Haden / Browns   S Eric Berry / Chiefs   S T.J. Ward / Browns
SpecialistsPK Clint Stitser / Bengals   P Zoltan Mesko / PatriotsPR Marc Mariani / TitansKR Jacoby Ford / RaidersST T.J. Ward / Browns