PHOENIX – Jeremiah Washburn still remembers his father sitting in a chair in a dark hotel room in Atlanta after Super Bowl XXXIV.
It was 23 years ago, and Washburn was a senior at the University of Arkansas at the time.
Washburn let his dad, former Titans defensive line coach Jim Washburn, sit in peace. The whole family did – his mom, brother, and sister. For fifteen minutes, after returning from the Georgia Dome, no one said a word as his father processed the heartbreak – a 23-16 loss to the St. Louis Rams – he'd experienced just a few hours earlier.
"It meant a lot to him," Jeremiah Washburn said of his dad. "It meant a lot to all of us, because of my dad. We were all just heartbroken. I'll never forget it. We just sat there. We all just felt like the Titans were going to win that game, but they came up a yard short.
"I think we were all sad more than anything else. It crushed all of us. But you know what? I was just so proud of my dad. He'd worked so hard, and his guys played so hard for him."
All these years later, the tables have turned.
Jeremiah Washburn will be coaching here in Super Bowl LVII with the Philadelphia Eagles, and his father, Jim, will be in the stands watching him.
The young Washburn is in his fourth season with the Eagles, his first as defensive ends/outside linebackers coach. His influence is part of the reason the Eagles posted 70 sacks as a team. That's a franchise record, and third-most in NFL history (1984 Bears, 72; 1989 Vikings, 71).
"It's crazy isn't it?," said Jim Washburn, who was also in Philadelphia for the NFC Championship Game. "I'm proud of all my children — all three of them, none more than the other. But I am so proud of Jeremiah and what he's accomplished. He's smart, and he's worked hard. He could have been a lawyer or a doctor, but he loves football.
"To think he's got this opportunity now, it's really cool."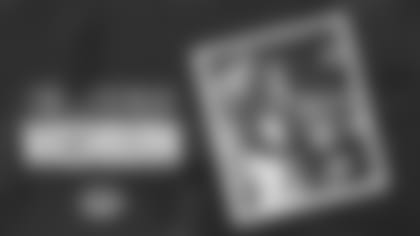 Back in the day, Jeremiah remembers his father getting the most out of defensive linemen Jevon Kearse, Josh Evans, Kenny Holmes and Jason Fisk on that Super Bowl team in Tennessee. Here at Super Bowl LVII Opening Night, he named them all. John Thornton, Joe Salave'a, Mike Jones, Henry Ford and Mike Frederick were also a part of that Titans d-line.
"Those guys played so hard for my dad," Jeremiah said. "He always got the most out of them."
Jeremiah Washburn, who has more than two decades of experience in the NFL, has paid his dues, just like his father did.
After serving as a graduate assistant at Arkansas following his playing days, he worked as a football operations assistant with the Panthers in 2002 before joining the Ravens as a player personnel assistant. He eventually transitioned into coaching offensive linemen, first with the Lions and later with Dolphins and Bears. He joined the Eagles in 2019, and began coaching the defense. He's been valuable for his smarts, and coaching.
In 2022, the Eagles defense became the first team in the Super Bowl era to have 15 more sacks than the next closest team (Kansas City, 55). Haason Reddick (16 sacks), Josh Sweat (11 sacks), Brandon Graham (11 sacks), Javon Hargrave (11 sacks), Fletcher Cox (seven sacks) and others have been relentless.
"We have some selfless players that play with high intensity," Jeremiah Washburn said of the bunch. "It's a great group of guys. It really is kind of like those old Titans teams – those late 90s, early 2000s teams that would play with that kind of intensity."
So, did Jeremiah Washburn incorporate some of his coaching style from watching his father?
Jim Washburn coached from 1999-2010 with the Titans, and he later coached with the Eagles, Lions and Dolphins in the NFL. During his 12-year tenure with the Titans, the team ranked seventh in sacks with 474 and fifth in run defense thanks in large part to Washburn's defensive line.
"I take quite a bit from my dad," Jeremiah said with a smile. "Why would I not? He's the best position coach of all time. … I talk to him non-stop. He sees the game through a great lens."
Jeremiah Washburn said he's grateful to be in the position he's in, with the Eagles, preparing to coach in the Super Bowl.
Now, 23 years later, he has a chance to earn a Super Bowl ring for the Washburn family.
"I couldn't be prouder of my dad," Jeremiah Washburn said. "His experience with the Titans was probably the best of his life as a coach, and we were all just so excited and proud to see what the Lord had done through him. It was so great Coach (Jeff) Fisher, and (DC) Gregg Williams believed in my dad. The memories he made, and the relationships he made in the NFL, it was a great experience.
"Now, to think I am back at the Super Bowl for the first time in 23 years, when my dad was coaching. I've been thinking about that lately. It's pretty special."