Johnson named NFL Offensive Rookie of the Month; Haynesworth Named AFC Defensive Player of the Month
**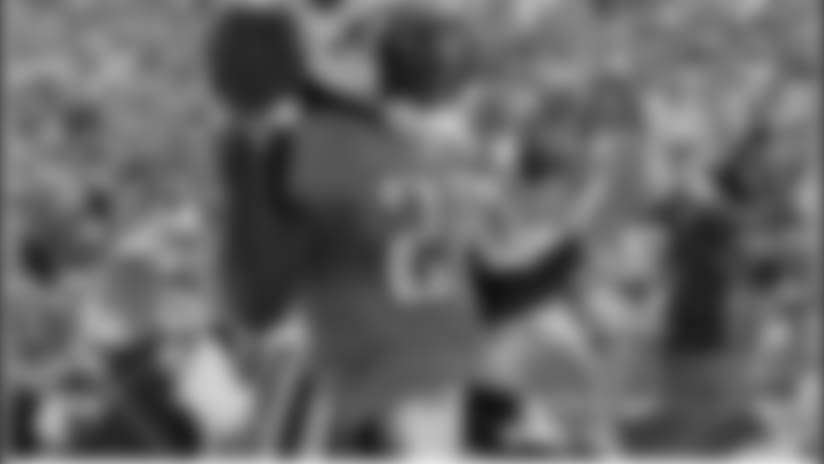 RB Chris Johnson is the AFC Offensive Rookie of the Month for September, the NFL announced.

NASHVILLE, TN, Oct. 2, 2008 –** The franchise's first 4-0 start in team history has helped two Titans players garner Player of the Month honors.  Running back Chris Johnson has been named NFL Offensive Rookie of the Month and defensive tackle Albert Haynesworth has been named AFC Defensive Player of the Month for September. 
Johnson has made an immediate impact in the first four games of his NFL career.  The Titans' 2008 first-round pick ranks second in the AFC with 402 yards from scrimmage and 337 rushing yards.  Johnson also ranks fifth in the AFC with 17 total first downs.  The East Carolina product has found the end zone three times in the season's first month, including a career-best two rushing touchdowns in the Titans' victory over the Minnesota Vikings last week.

DT Albert Haynesworth is the AFC Defensive Player of the Month for September, the NFL announced.

Haynesworth ranks third in the NFL and first among defensive tackles with five sacks.  The seven-year veteran also has notched 21 tackles, five quarterback pressures, three tackles for loss, a pass defensed and a forced fumble for the NFL's fifth-ranked defensive unit.  Haynesworth, who has at least one sack in three of four games this season, already has posted his second-highest career sack total.  His five sacks this year are second only to his career-best six-sack total in 2007.
Johnson is the first Titans player to be named Rookie of the Month since defensive end Jevon Kearse received the honor in December 1999.  Haynesworth's award marks the first time a Titans player has won a Player of the Month honor since Rob Bironas was named AFC Special Teams Player of the Month in October 2007.