NASHVILLE, Tenn. – Some teammates just call him "Harvard."
And that's exactly what Titans coach Mike Vrabel called tight end Anthony Firkser after he made a nice catch in a practice earlier this offseason.
On other occasions, his college background just happens to come up.
"Kind of as a joke mostly, that I should know a question in a meeting," Firkser said with a smile. "If I don't know a question right away, someone will say: 'You should know that – you went to Harvard.' Or if I do know, it's like: 'OK, you went to Harvard.' But I have been enjoying it."
Firkser is also trying to make the most of his opportunities.
After earning a spot on the 90-man roster following a tryout earlier this offseason, the Harvard graduate has caught the attention of his coaches while catching passes with the Titans.
Firkser has four catches for 28 yards in two preseason games, and when other tight ends were banged up earlier in training camp, he got work with the first team.
"He continues to improve," Vrabel said of Firkser. "If you look back at where he's come from, I'd say he's come a long way to be able to go in there and block on lead plays and play fullback 'F'. He has a receiving skill set. He continues to work with (tight ends coach) Arthur (Smith) about going in there and blocking and getting on those linebackers."
The Titans signed Firkser to add competition and depth to the tight end position behind guys like Delanie Walker, Jonnu Smith and Luke Stocker. The 6-foot-2-inch, 246-pounder, who originally signed as a rookie free agent by the New York Jets following the 2017 NFL Draft and has also spent time on the Kansas City Chiefs practice squad, said the veterans have helped him learn the NFL game even better.
Firkser grew up playing basketball and both roller and ice hockey. He didn't begin playing football until his sophomore year of high school in New Jersey.
At Harvard, Firkser appeared in 29 games with 24 starts over four seasons, and caught 99 passes for 1,559 yards and 14 touchdowns. He ranks 12th all-time in school history in receptions, ninth all-time in receiving yards and sixth all-time in touchdown receptions. He was named to the All-Ivy League second team as both a junior and sophomore.
"It's been a great experience here, and I am doing my best to do what I can for the team, to learn the offense and just take advantage of every opportunity that I get," Firkser said on Monday. "The goal is to get the trust of the coaches, and when they put you on the field get the trust of your teammates, and just take advantage of every opportunity."
Firkser, who graduated from Harvard in 2017 with a degree in applied mathematics, said he hasn't done the math on how many tight ends might make it on the team's 53-man roster.
In addition to Walker, Smith and Stocker, Firkser is also competing with Tim Semisch, Jerome Cunningham and Ethan Wolf at the tight end position.
Asked on Monday about the possibility of keeping four tight ends, Vrabel didn't provide any clues.
"I think there's potential for players that help us win," Vrabel said. "I think you make opportunities and spots for them, whether that's four tight ends, an extra receiver, or extra safeties. If guys can help us, I'm sure that Jon (Robinson) and I would agree with this. He would be able to tell you better than I would. You're always going to try to find room for good football players and guys that can help you on Sundays."
With two preseason games left, Firkser just wants to continue to give himself a chance.
Over the weekend, he was able to chat with two more Harvard graduates – quarterback Ryan Fitzpatrick and tight end Cameron Brate – when the Buccaneers visited town.
Then it was back to business.
"It was great to see them," Firsker said. "As for (roster cuts), I just try and keep it out of my mind and do what I can every day, and try and add value to the team.
"I just have to keep improving every day. I have a few more opportunities left, so take advantage of every opportunity when I'm out there, every rep."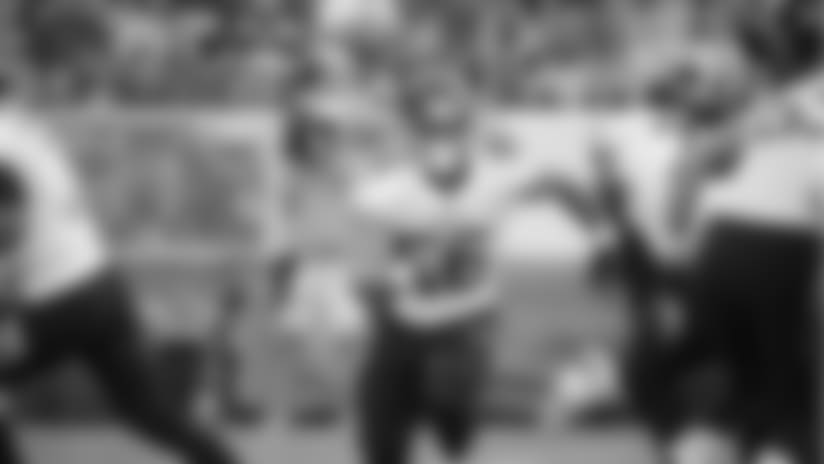 The Tennessee Titans take the field for practice on Monday, Aug. 20, 2018 at Saint Thomas Sports Park. (Photos: Gary Glenn)