**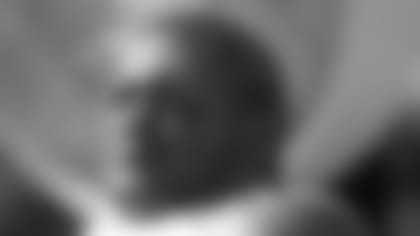 Former Titans DT Jesse Mahelona 
NASHVILLE, Tenn. —** Former Tennessee Titans defensive tackle Jesse Mahelona has died after being involved in a car accident. He was 26.
Agent Chad Speck said Mahelona died Friday night after being involved in an accident about a mile from his home in Kailua-Kona, Hawaii. Speck said Saturday he didn't know any more circumstances of the accident.
"He always had a smile on his face," Speck said. "He was just a fun-loving guy that seemed to love live. I'm going to definitely miss that. It is a huge loss."
Mahelona was drafted in the fifth round of the 2006 NFL draft by the Titans, where he played in 10 games as a rookie. He also spent time with the Miami Dolphins before playing his last NFL game with the Atlanta Falcons in 2007.
He is survived by his wife, Brandi, who is pregnant with the couple's second child. Speck said there were plans for a fund to support Mahelona's family.
In two seasons at the University of Tennessee, he had 77 tackles and seven sacks.
Titans linebacker Stephen Tulloch, who was drafted the same year as Mahelona mourned his former teammate's death on his Twitter account.
"I just lost a great friend and former teammate of mine in Jesse Mahelona ... You'll be missed my brother ... Hang Loose," he wrote.