ATLANTA – Jason McCourty refused to touch the Vince Lombardi Trophy.
After celebrating New England's win in Super Bowl XLIX in Arizona with his twin brother, Devin, he had a chance.
"The trophy was being passed around, and my mom said, 'Touch it'," McCourty recalled. "I said: 'I can't touch it until I earn it'."
Fast-forward to Sunday night.
McCourty earned his right to touch the trophy as the Patriots beat the Rams 13-3 in Super Bowl LIII. The former Titans cornerback was part of a big defensive effort at Mercedes-Benz Stadium.
"I got a hand on (the trophy) as I was holding my son," McCourty said in the locker room after the game. "It was everything, because it took me back to that moment in Arizona when I refused to touch it. I got my opportunity to earn it, and to touch it. It was a special moment."
McCourty celebrated in style after the win. His children made snow angels in the confetti, along with his mom, who stored some away in her purse for keepsakes.
He got a special congratulations from Patriots owner Robert Kraft, who came by his locker and thanked him for his work, and enthusiasm.
"I had so many people texting me and calling me this week, telling me on social media: 'Man, you deserve this. You've worked so hard, you deserve this'," McCourty said. "I don't deserve this, man. I've done so many things in my life wrong. But man, God is good, and he's brought me through a lot. To go 31 years with my brother, from losing our father at 3, and my mom has shouldered so much of it. To get to this moment as friends, as brothers, to celebrate the Super Bowl, it means a lot. I'm blessed."
McCourty made one of the biggest plays of the game late in the third quarter.
With Rams receiver Brandin Cooks standing wide open in the back of the end zone, McCourty rushed to the scene and broke up a would-be touchdown. The Rams settled for a field goal to tie the game at 3-3, and the Patriots got a touchdown run by Sony Michel and a late field goal by kicker Stephen Gostkowski to win it.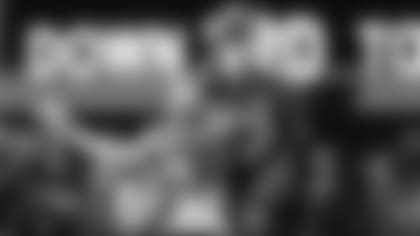 McCourty made another nice play earlier in the contest, in the second quarter, on another ball thrown downfield by Rams quarterback Jared Goff.
On a third-and-10 play from the New England 49, Goff threw ball to Rams receiver Josh Reynolds, but McCourty was there to break it up at the 15-yard line. The Rams punted on the next play.
McCourty was credited with five tackles and two passes defensed in the contest.
A sixth round draft pick by the Titans in the 2009 NFL Draft, McCourty played in 108 games over eight NFL seasons in Tennessee, with 90 starts. He racked up 13 interceptions during his days with the Titans.
A three-time captain in Tennessee, McCourty was named the team's Walter Payton Man of the Year award one year, and he was the team's Ed Block Courage award winner another year.
McCourty was popular in the locker room, and he also played a big role in the Nashville community.
It's why the Titans are happy for his success. McCourty played one winless season in Cleveland being joining the Patriots last March.
Jason McCourty and Devin McCourty made history on Sunday night – they became the first set of twins to play on the same team in a Super Bowl.
"It started with a text in March," McCourty said. "Dev texted Bill (Belichick) and said: 'Two McCourtys are better than one.' I guess he believed it."
McCourty said on Sunday night all the experiences in his life helped shape him, especially his days in Tennessee.
"I have the utmost respect for Jason, and Devin," Titans general manager Jon Robinson said leading up to the game. "I was in New England when we drafted Devin, and both of those guys are good players on the field and outstanding guys in their community, and family men. I have a ton of respect for Jason, and with all the work he has put in, I am happy to see him make it to a Super Bowl."
When the Patriots advanced to the Super Bowl with a win over the Chiefs in the AFC Championship Game, McCourty said he started receiving all kinds of congratulatory texts from the 615 area code.
Defensive lineman Jurrell Casey, linebacker Wesley Woodyard and cornerback Logan Ryan were among those who reached out.
"My time in Tennessee, it was special," McCourty said on Super Bowl Opening Night. "I grew up in Tennessee. (It's) your first opportunity as a grown man to go live on your own. I got married in Tennessee, had three children in Tennessee. My time spent in Tennessee helped shape me to who I am as a person beyond football or any of that.
"When we played in Nashville (in November) we lost the game (to the Titans), but seeing so many of those guys, my former teammates, and seeing Tim Shaw at the game, it brought back so many memories. … Those are memories I'll have forever."
Until Sunday night, Jason McCourty only had memories from Super Bowls past.
In past Super Bowls Devin played in with the Patriots, Jason went to the Super Bowl city, but he didn't attend the games. He didn't want to jinx his brother since their success rate as spectators isn't good.
Back in Super Bowl XLIX in Arizona, after watching most the game from a nearby hotel, Jason showed up after the Patriots beat the Seahawks. The twin brothers had their picture taken on the field together in the celebration, after Devin hoisted the Lombardi Trophy.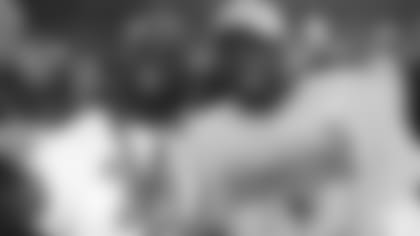 On Sunday night, they celebrated together on the field and in the locker room.
"I have known Jason for a long time, and Devin," Titans cornerback Logan Ryan said this week. Ryan played alongside Devin in New England, prior to joining the Titans. "Their careers have both been super successful, but also different, with all of Devin's success and what Jason has gone through.
"For him to be where he is and the ability to get a championship is great. I am super happy for him. He deserves a Super Bowl."
Jason McCourty couldn't keep from smiling as he left the locker room here at Mercedes-Benz Stadium.
Decked out in a "Mama, We Made It" shirt, he kidded with his twin brother about the after party.
Jason McCourty had attended those in the past, too.
This time, he'll do so as a member of the winning team.
"Man, it's a beautiful day," he said. "God is good."