Kickoff Party to be Held at McConnell House on Thursday, June 28 (7 p.m.). Current and Former Titans Players, Along with Several Other NFL Celebrities Confirmed to Play
NASHVILLE, Tenn. -- The Heimerdinger Foundation proudly announces the 2012 "Drive for Dinger" Celebrity Golf Tournament is set for Friday, June 29, 2012 at 1 pm at Vanderbilt Legends Club-South Course in Franklin, Tenn.
The event benefits the newly formed Heimerdinger Foundation, which was started to enable families affected by cancer to have the necessary information, patient support, and financial resources to seek out effective treatment options.  Shanahan's Steak House and the Shanahan Family have joined the event as official tournament sponsor.
Mike Shanahan, Head Coach of the Washington Redskins, will be participating in the first-time event.
"It is important to me to take part in the inaugural 'Drive for Dinger' tournament to honor the life of Mike Heimerdinger.  Mike made a tremendous impact in my life and I can't think of a better way to honor him than to use this opportunity to help impact others in a positive way," Shanahan said.
Also participating in the tournament is Head Coach of the Houston Texans, Gary Kubiak.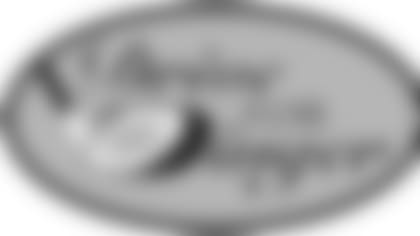 "Not a day goes by that I don't recall many of my great times with Dinger in Denver. He was a true joy to work and compete with; but more importantly, a great husband, father and friend. He will most certainly be missed," said Kubiak. "There is nothing I would rather do than pay tribute to him by playing in the first 'Drive for Dinger' golf tournament."
Along with Shanahan and Kubiak, past and present Titans players are scheduled to participate include:  Rob Bironas, Rusty Smith, Frank Wycheck, Keith Bulluck, Kevin Dyson, Craig Hentrich, Chris Sanders and Zach Piller. Also, former Head Coach Jeff Fisher and Assistant Head Coach Dave McGinnis are joining the tournament with other NFL celebrities Jay Cutler, Rick Dennison and Rod Smith.  More celebrities will be announced in the coming weeks.
To purchase teams or sponsorships, please visit www.drive4dinger.com.  A team of four golf package is $1,600 and single golf packages are $400.  Included in the golf packages are tickets for participants to the event Kick-off Party and Silent Auction, hosted by Nashville Lifestyles.  The party is set for Thursday, June 28 at 7 pm at the McConnell House in Franklin, TN.  Individual tickets for the Kick-off Party for non-participants can be purchased for $100 on the website.  Entire event facts can be located on the website or by contacting Shana Purkey at 615-500-9834 or by email shanapurkey@att.net.  You can also follow the event updates on Twitter at @drive4dinger and on Facebook at www.facebook.com/drive4dinger.
About The Heimerdinger Foundation
In November of 2010, Mike Heimerdinger was diagnosed with a rare form of cancer. He chose to undergo traditional treatments, including chemotherapy, immediately following his diagnosis. He sought to find answers by making changes to his diet and lifestyle. Then, when faced with the news that traditional treatments were not working, it led him to clinics that approached cancer using different therapies. These clinics treated cancer with a whole-body approach by using nutrition, supplements, and integrative treatments. Although he ultimately lost his battle in September of 2011, the information we gained throughout this journey has opened our eyes to the benefits of healthy living and the options that are available to treat this dreaded disease.
The Heimerdinger Foundation was formed in an effort to honor Mike's life, to help raise awareness about cancer treatment options, and promote healthier lifestyles.
Our primary fundraising event will be the "Drive for Dinger" Celebrity Golf Tournament. The money raised will support the Foundation's mission: To enable families affected by cancer to have the necessary information, patient support and financial resources to seek out effective treatment options. In addition, some of the funds will be donated to the Ceres Community Project this first year. Our goal is to start a similar Project in the Nashville area to educate the community about nutritional and healthy meal options. The meals will be prepared and delivered to cancer patients and their care givers free of charge.
We have been overwhelmed by the outpouring of support from people whose lives "Dinger" impacted. It is our hope to be able to give back to the community that he so loved.