NASHVILLE – Titans center Ben Jones signed a lucrative new contract on Friday before strolling down the hallways at Saint Thomas Sports Park for an afternoon press conference.
His attire for the special occasion? A camouflage jacket with a "Burkes Mechanical & Electrical" patch on the front, and a ball cap.
"It's actually where my brother works – it's a Christmas gift," a smiling Jones said of the jacket. "My uncle owns the company (in Bibb County, Ala.). I don't like spending money.
"Free, free, free," Jones, smiling even bigger, said as he pointed to the clothing on his body, from his hat to his jacket to his shoes. "I don't spend money on clothes."
The Titans awarded Jones with a nice multi-year contract earlier this week, ensuring he'll remain in the middle of the line for the team in 2022, and potentially beyond.
On Friday, Jones discussed why it was so important to remain with the team.
"I am very excited," Jones said. "I want to finish my career here. … The guys, the coaches, the people in this building, from equipment guys to trainers to coaches and staff, everybody treats you a certain way – (people) are amazing. … I have been here, I love it. I am ready to finish it here and go win a championship."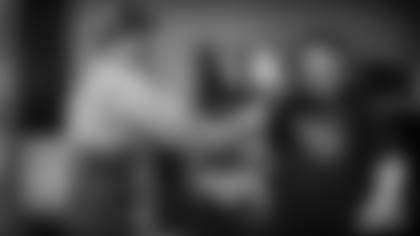 A 10-year veteran, Jones has spent the past six seasons with the Titans.
Jones said he received some interest from other teams, but he wanted to stay in Tennessee.
It's where he's been since 2016. Jones knows plenty has changed since he first arrived.
In 2017, Ben and his wife, Alex, established The Jones Mission Fund at The Community Foundation, which supports at-risk youth by providing grant funding, educational opportunities and additional resources to area nonprofits working to enhance the lives of children in Middle Tennessee and beyond.
"When I came here, it was just me and my wife, and now we have two kids," Jones said. "You are raising a family, looking at schools and everything like that. We love Nashville, we love the city. We are happy to be here.
"… We are so blessed to get this contract, and this contract is for us to help other people with it. It's not about us and our family, it's how many lives we can help here in Nashville and back in my hometown. We are going to try and do as much as possible for other people with this (contract)."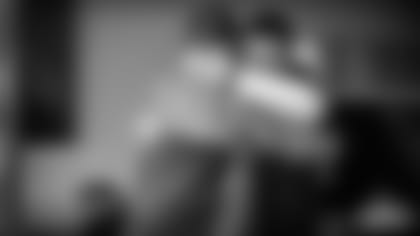 One thing that hasn't changed – and won't – is the center's toughness.
Jones has missed just one start for the Titans since arriving in 2016, after playing his first four NFL seasons with the Texans. Jones has started 96 of a possible 97 games since joining the Titans.
From 2012 through 2021, the University of Georgia product appeared in 160 of 161 possible regular season games, including starts in all but one contest. During his six seasons with the Titans (2016- 21), he was one of only eight offensive linemen to start at least 96 of a possible 97 games. He finished the 2021 campaign with an active streak of 40 consecutive starts, ranking third among centers.
Jones, whose father was killed in a helicopter crash when Ben was just 10 years old, said his mother instilled toughness in him at a young age not only as his mother, but as his coach in sports.
"I love playing the game," Jones said. "It's not just about the money or anything like that. I love winning, and I want to be out there with my teammates. If I am not out there, I feel like I am letting them down. So if I can play, if I can go out there and get up, I am going to play."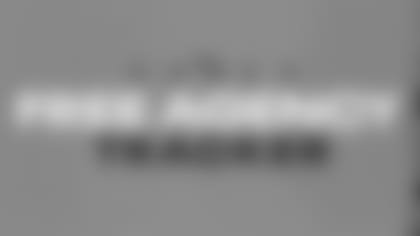 2022 Free Agency Tracker
Your official source for all Titans signings throughout the 2022 NFL Free Agency period.