NASHVILLE – Robert Woods is a tone-setter on and off the field.
He's been called a role model, praised for his contributions at every stop of his football journey.
Now, the new Titans receiver is ready to do his part in Tennessee.
On Wednesday, before being introduced at a press conference at Saint Thomas Sports Park on the day his trade with the Los Angeles Rams became official, Woods beamed with excitement while starting a new chapter in his career.
He also got serious while giving credit to his late sister, Olivia, for pushing him to be the man, and player, he is today.
Olivia Woods died in 2007 at the age of 17, four years after being diagnosed with sarcoma cancer. Her memory will continue to push Woods, known for being a tough-minded player and a gritty, willing blocker, in Tennessee.
"Every day, every game, she is on my mind," said Woods, who was just 15, and a freshman in high school, when his sister passed away. "She is my inspiration for being tough, being resilient. Part of my game is just because of the way she was, tough. What she battled and went through is nothing compared to what I am doing, playing football. So, I've always wanted to be a leader, and wanted to lead by example. I've always wanted to make her proud."
Woods, his wife, Alexandra, and eight-month-old daughter, Shi, by his side, lit up when discussing his new opportunity with the Titans.
The Titans acquired Woods from the Rams for a sixth-round selection in the 2023 NFL Draft. Woods (6-0, 195) joins the Titans with 125 games of NFL experience, totaling 570 receptions for 7,077 career receiving yards and 35 touchdowns over nine NFL seasons with Buffalo (2013-16) and Rams (2017-21).
"I am joining a great offense, a great team," Woods said. "I am really excited to get to work with Ryan Tannehill and A.J. Brown and everyone to get this thing rolling. We have a great back on the backfield, and you have to have a good running back to get the passing game going and I think Derrick Henry will complement what I do and what we'll do in the passing game, especially with Tannehill and T.D. (Todd Downing) calling plays, it should be an exciting group."
Alexandra Woods said the family is excited about the next chapter in Tennessee.
"We are super excited to be here," she said. "We have heard such great things about the city. Everyone that we have spoken too, family and friends, are like: 'You guys are going to love it there.' We are excited to get into the community and share this passion."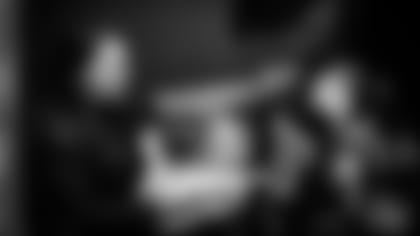 A two-time captain with the Rams, Woods said on Wednesday he got a call from Rams coach Sean McVay not long after Los Angeles signed veteran receiver Allen Robinson earlier this month. The Rams planned to trade Woods, McVay told him, but they wanted to give the respected receiver a chance to determine his new landing spot.
So, Woods began studying several teams, including the Titans. He talked to former Titans Josh Reynolds and Rodger Saffold, along with Antwaun Woods, a former Titan defensive lineman who was teammates with Woods at USC. Robert Woods already had familiarity with Titans receivers coach Rob Moore and offensive coordinator Todd Downing, since they coached him during the 2014 season with the Bills. He's trained in the past with former Titans cornerback Adoree' Jackson, who went to the same high school as Woods.
"(The Titans are) a top performing team, with the coach of the year (in Mike Vrabel)," Woods said. "I think this organization, this team ... is the best fit for my game. I wanted to be a part of a winning culture."
Woods, who registered 367 receptions for 4,626 yards and 23 touchdowns in 68 games over his five seasons in Los Angeles, believes he can make the Titans better.
"I feel like this team has it all, and I feel like I can be that addition that can be a part of getting them over the hump," Woods said. "They have been to the playoffs and now we have to finish it off and win a Super Bowl here."
Woods, who is recovering from the torn ACL he suffered back in November, said he's feeling good. He's had no setbacks.
While he didn't give a timetable on his return, he talked about making an immediate contribution, and about setting a tone on his new team. He likes the players around him on offense, and defense.
Woods now wants to help the Titans win, while setting a good example for others along the way.
And, he wants to continue to make his sister proud.
"I am not trying to be anything that I wasn't before," he said. "I am coming here to be myself, Robert Woods, a great teammate, a great receiver. I take pride in my work at practice, every single rep. In the weight room as well. Showing up to the meetings rooms, holding guys accountable (is important).
"I feel youthful, physically. I feel healthy, not having many injuries in the NFL. I train hard, I come in ready, stay in shape. I take pride in my work. I am at my midpoint in my career, and I am just trying to keep this thing going. I feel like I am just getting started. I feel like I am in my prime, in the best shape of my life."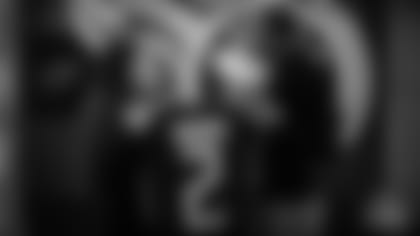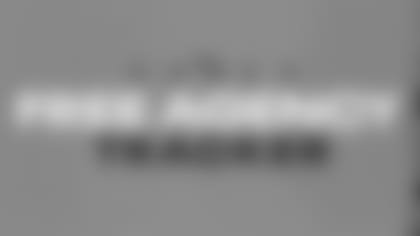 2022 Free Agency Tracker
Your official source for all Titans signings throughout the 2022 NFL Free Agency period.