NASHVILLE, Tenn. — Avery Williamson looked all GQ in his recent photo shoot for Nashville Lifestyles, posing for pictures in a snazzy sport coat, and showing off his pearly whites.
The Titans inside linebacker had been named one of Nashville's 25 Most Beautiful People by the magazine, and he wanted to look the part.
"I fit right in, huh?'' Williamson said with a smile. "It was pretty cool."
While Williamson cleans up pretty good, he's known for doing the dirty work.
Williamson, in his third NFL season, was raised in the backwoods of West Tennessee, roughly two hours from Nashville. He grew up working with his father on the family's cattle farm in Milan. Looking back, the rugged life taught him many things he carries with him today in the NFL, and in life.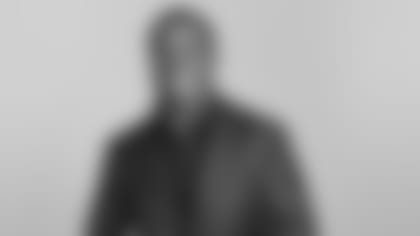 "It was hard work,'' Williamson said. "And it definitely taught me responsibility comes first, and I think that kind of rolls over to my career now. Back then, I always had to make sure I got my studying done before I do other activities, and I do the same thing now.
"All the work, it was challenging as a teenager at times, but it was normal to me. And I learned a lot from that experience."
A fifth-round draft pick by the Titans in the 2014 NFL Draft out of Kentucky, Williamson has been a hard-working, consistent performer in his first three NFL seasons. In 2015, Williamson led the Titans with 137 tackles, one year after he finished third on the team with 107 tackles. He became the first player in the Titans era to start his career with back-to-back 100-tackle seasons.
Williamson is off to another fast start this season. Through five games he leads the Titans in tackles with 57, and he posted double-digit tackle totals in the team's first four games.
He's been a hit with his teammates, and coaches.
"His growth rate stands out to me,'' Titans defensive coordinator Dick LeBeau said of Williamson. "He has started all three of his years, and you can go back and watch his games and he just keeps growing and growing. I think the sky is the limit for him. He is a hard-working, hard-training guy, and that stands out about him to me, how hard he works and the way he is improving consistently.
"Avery has a lot of pride in knowing what his job is and knowing where he is supposed to be on every play. And he is pretty good at everything. He is fast at his position, he is getting very good at getting off blocks, he is getting comfortable with the various formations and the types of plays that could come out of them and all the things you can only gain from experience. He is a really well-rounded linebacker, and he's getting better."
Teammates believe he's underrated, despite the fact he's way ahead of the pack in tackles. Williamson has also made an impact with tackles for a loss (2), and quarterback pressures (2). He also has an interception.
"He is a stud, man," Titans linebacker Brian Orakpo said of Williamson. "He is a fun-loving type of guy, but when he gets out on the field he is fierce, he's a competitor. He is a linebacker – he has linebacker genes in him. The guy runs to the ball, hits, and he does everything you need from a linebacker, getting everyone involved from the front line to the secondary.
"And the guy is just fierce. Don't let Avery in the locker room, his personality, fool you. There's a switch he turns on when he gets out there…. And he knows how to turn that switch on and off."
Williamson learned about hard work at a young age.
He was roughly 6 years old when he first started helping out on his family's farm. As he got older, he did more.
Williamson would feed the cows, and make sure they weren't getting sick. He did it rain, sleet or shine. When his buddies gathered to play video games after practice or school, Williamson oftentimes came home to work on the farm instead.
Williamson's days on the farm aren't over by any stretch. He was back in Milan for a stretch over the summer.
"I don't do as much as I used to,'' he said. "But I can drive a tractor and cut hay. It is really relaxing for me. It was fun to go back and do that this summer with my dad."
The Titans have enjoyed seeing Williamson mature, and mow down ball carriers.
Williamson said he learned about being a pro from watching and listening to some of his older teammates, like fellow linebackers Wesley Woodyard and Derrick Morgan, and Orakpo.
Woodyard said Williamson has impressed him with his consistency, and approach.
"You have to challenge yourself to be a better player and to improve every year, and that is what he is doing,'' Woodyard said of Williamson. "He is watching more film, listening to guys when they tell him to look out for things. And he has that confidence, too, he believes he can make every play, and he shows that on the field."
He said Williamson is also a great example off the field, and not because of his place on the "Most Beautiful" list.
"Oh yeah, he's heard about that,'' Woodyard said with a smile. "But seriously, Avery is one of those guys that you could say if you had a daughter, he would be somebody that you wouldn't mind him dating your family member. He is a really good guy. He's a hometown Tennessee guy. When he is here, he puts his full effort it."
Williamson said he feels blessed to be able to play in Tennessee, not far from where he grew up.
This past summer he hosted a football camp for kids in Nashville, and there was a huge turnout of folks from Milan. His father, Henry, was there, observing with a smile.
Williamson is proud of where he came from, but he also wants those around him to be proud of him.
"I want people to know I am going to be that guy that comes to work every day," Williamson said. "I want people to know I am accountable, and that I am going to work as hard as I can to be the best I can possibly be."