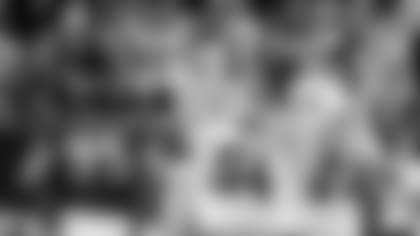 HOUSTON --** Vince Young remained undefeated as a starter for the Tennessee Titans this season thanks to Rob Bironas and his knack for making big kicks against the Houston Texans.
Rob Bironas kicked a 53-yard field goal with less than a minute left and the Titans beat the Texans 20-17 Monday night for their fourth straight victory after starting the season with six losses in a row.
It was against the Texans two years ago that Bironas set an NFL record with eight field goals, including the game-winner as time expired in a 38-36 win. He also made a 50-yarder Monday.
"I always feel good down here ... I like Houston," he said. "I don't think Houston likes me too much."
The Texans (5-5) had a chance to tie it, but Kris Brown's 49-yard attempt with 1 second remaining was wide left. It was his second miss of the game and the second straight game he's missed a chance to send the Texans to overtime.
"The frustrating part for me is, we have 44 guys out there, busting their tails, and one guy out there not doing his job, which is me," Brown said. "That's the reason we lose the game. That's hard. I've got to figure out what the heck's going on, and I need to figure it out pretty quick."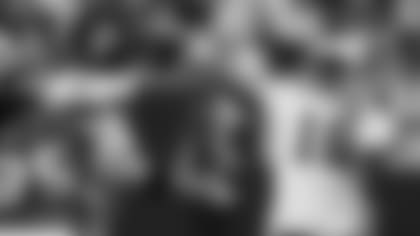 Young is 2-0 as a starter in his hometown of Houston after running for the winning touchdown in overtime in his last start here, as a rookie in 2006. He said he believes the team is simply having more fun since he took over and that nothing drastic has changed with him at the helm.
"It's not about me, it's not about Vince Young," said Young, who is 4-0 this season after taking over for Kerry Collins.
The Titans (4-6) started the go-ahead drive at the 6-yard line, but the Texans were called for a 15-yard horse collar penalty on a tackle on Chris Johnson. A 22-yard run by Johnson two plays later put the Titans on their 41 just before the two-minute warning.
Young had a 12-yard run for a first down later in the drive but the Titans couldn't keep it going and went to Bironas for the field goal.
The Texans moved the ball 31 yards in five plays before Brown came in for the field-goal attempt. He missed from the same distance in the third quarter and missed one from 42 yards as time expired in a 20-17 loss to Indianapolis before Houston's bye.
"We didn't finish right there and stay on the field," coach Gary Kubiak said. "I know they're very disappointed. We're all disappointed. We worked very hard and expected a different outcome, but didn't get it."
Bironas had missed earlier, too, on a 49-yarder with about 10 minutes left.
"I was just hoping for a second chance to come out there and hit one more," he said.
Johnson finished with 151 yards rushing and Young had a touchdown pass in the first half. Bironas added a 50-yard field goal in the third quarter.
"I think you get a sense this game could have gone in either direction," Tennessee coach Jeff Fisher said. "I can't say how much it means to us to come back in here and get back on track again and fortunately get a win."
The Titans ran for a first down on a fake punt with about 5½ minutes left but were called for delay of game and had to punt it away. The punt came after two consecutive incomplete passes by Young.
The Texans couldn't get anything going on the next drive and had to give it back when a wide open Steve Slaton dropped a pass that would have been enough for the first down.
Antonio Smith got a 15-yard penalty for unnecessary roughness after taking an extra shot at a Titan after the play giving Tennessee a first down at the Houston 45. Tennessee came away empty after Young's pass on third down fell incomplete and then Bironas missed a field-goal try.
The Titans had Schaub under heavy pressure all night and he was sacked four times. He was 25 of 39 for 305 yards and threw two first-half touchdowns.
Andre Johnson went in front of Michael Griffin for a 49-yard reception on third-and-1 to get Houston inside the 10-yard line in the third quarter. But the Texans' drive stalled after that and they settled for a 26-yard field goal by Brown to tie it at 17.
Tennessee took its first lead of the game on a 50-yard field goal by Bironas with about three minutes left in the third quarter. The Titans kicked the field goal after Bernard Pollard tackled Young for a 2-yard loss on third-and-5.
A Titans drive early in the third quarter ended when Young scrambled up the middle for 10 yards before Zac Diles forced a fumble that Pollard recovered at the Texans' 16-yard line.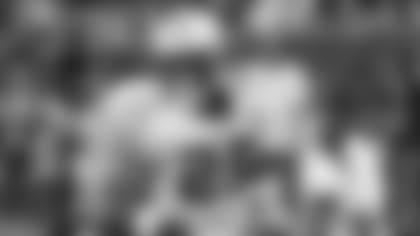 The Texans couldn't convert when Brown's 49-yard field goal attempt sailed wide right.
A 1-yard run by LenDale White tied it at 14 about a minute before halftime. The Titans were helped downfield by a dazzling run by Chris Johnson. He evaded one would-be tackler before bouncing off another and spinning around to get past two more Texans for a 36-yard gain.
Houston regained the lead with a 12-yard touchdown reception by Andre Johnson in the second quarter that made it 14-7. That drive was extended when Schaub found rookie James Casey on a 32-yard reception on third-and-3 four plays earlier.
Houston took an early lead when Slaton caught a short pass from Schaub and crashed into the end zone for a touchdown in the first quarter.
Tennessee tied it 7-all when Young found Kenny Britt for a 13-yard touchdown early in the second quarter.