NASHVILLE, Tenn. – The Titans released their first "unofficial" depth chart on Monday, and it doesn't include any big surprises. During training camp, the pecking order at certain positions is usually revealed by observing practices.
A few things stood out, however, and will be worth monitoring leading up to the season opener against the Raiders.
Five noteworthy tidbits about the depth chart …
WR order: Rishard Matthews and Corey Davis are listed as the starters on the initial depth chart. Davis has a parenthesis around his name, however, because of the hamstring injury he's dealing with. Veteran Eric Decker and receiver Tre McBride are listed behind Davis and Matthews, respectively. Rookie Taywan Taylor has been getting a lot of work in practices and has lined up with the first group in the slot, but he's listed behind McBride. Veteran Harry Douglas appears behind Decker. Tajae Sharpe, who is on PUP with a foot injury, also appears with a parenthesis around his name at the back of the depth chart.
Sims with 1s: Second-year cornerback LeShaun Sims is listed as a starter opposite veteran Logan Ryan, with Adoree' Jackson and Brice McCain listed behind them. Sims has worked with the first-team group throughout camp, so this can't be considered as a surprise at this point. The competition will continue.
Returners: Jackson looked explosive in the return game in Saturday's scrimmage. He's currently listed behind veteran Eric Weems on the depth chart on punts and kicks, with Kevin Byard listed as the No.3 punt returner and Khalfani Muhammad listed as No.3 on kicks. What happens in preseason games could go a long way in determining how things look heading in the season.
Running backs: No surprise with DeMarco Murray listed as the starter, and Derrick Henry at No. 2. Behind them, David Fluellen is listed ahead of Muhammad. Akeem Judd and recently signed Brandon Radcliff round out the depth chart at running back.
Linebackers: The depth chart on the outside includes Brian Orakpo and Derrick Morgan behind backed up by Erik Walden and Kevin Dodd. Rookie Josh Carraway and Aaron Wallace are next in line at each spot. In the middle, Daren Bates and Nate Palmer are listed behind Avery Williamson and Wesley Woodyard. Draft pick Jayon Brown and Justin Staples are listed with the third-team inside.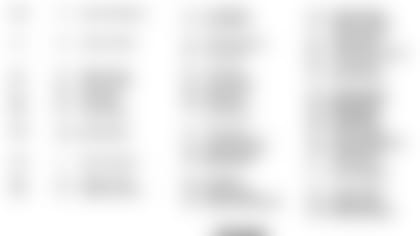 ](http://www.titansonline.com/team/depth-chart.html)