Tennessee at Pittsburgh**
Sunday, Sept. 8 | Noon CT
Last time:W, 26-23 on Oct. 11, 2012 — Rob Bironas kicked the pivotal 40-yard field goal as time expired to help the Titans defeat the Steelers in an exciting Thursday Night Football contest. It was the franchise-record 11th game-winning kick for Bironas.
Rundown: This matchup was determined by the third-place finish by each team in its respective division. It will be the sixth straight year in which the former AFC Central rivals have met and third trip to Pittsburgh for Tennessee in the past five years, including the 2009 season opener, a 13-10 overtime loss for the Titans, who are seeking their first road win against the Steelers since 2003.
Marquee matchup:Titans quarterback Jake Locker against Pittsburgh's blitzing and bluffing defensive scheme. The Steelers are in somewhat of a transition with multiple mainstays on defense leaving or having their roles reduced, but Dick LeBeau's 3-4 system has spanned the years. Locker made 11 starts in 2012, but missed the game against the Steelers with a shoulder injury. The beginning of his second year as a starter in the NFL will be a challenge he'll readily accept.
Of note: Pittsburgh's defense led the NFL in total yards allowed (275.8 per game) and passing yards allowed (185.2) and ranked second in rushing yards allowed (90.6) in 2012.
Sunday, Sept. 15 | Noon CT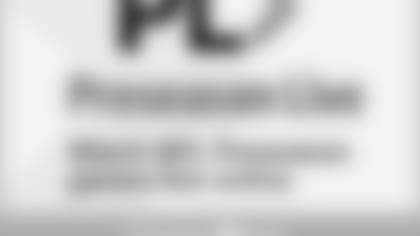 ](http://www.titansonline.com/fans/preseason-live.html)Last time (in Houston): L, 38-14 on Sept. 30, 2012 — One week after his first win as a starting quarterback, Jake Locker left the game early when he suffered a shoulder injury during a blitz by Glover Quin. The injury amplified the damage that Locker suffered in his left shoulder in the season opener and forced him to miss the next five games.
Rundown: Protecting the passer is always important, but becomes paramount in loud, hostile environments. The Titans have placed an emphasis in free agency on upgrading the offensive line and may continue to do that next week in the NFL Draft.
Marquee matchup: Titans guard Andy Levitre, who joined Tennessee via free agency this offseason, and the rest of the offensive line against Houston's defensive line, led by J.J. Watt, who recorded 20.5 sacks, 39 tackles for loss and 42 quarterback hits in his second season.
Of note: Houston recorded a whopping 116 passes defensed in 2012 to lead the league in the category by 20. Tennessee recorded 75.
Sunday, Sept. 22 | Noon CT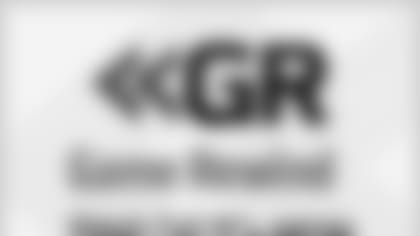 ](http://www.titansonline.com/fans/game-rewind.html)Last time:L, 38-10 on Sept. 16, 2012 — Tennessee fell two touchdowns behind in the first 11 minutes in San Diego's 2012 home opener and struggled on offense and defense. The Titans went 1-for-9 on third downs, gained nine first downs (compared to 27 by the Chargers) and possessed the ball for just 16 minutes, 21 seconds. A year later, it will be San Diego's turn to visit Tennessee for the Titans' home opener.
Rundown: San Diego started last season 3-2, but had a meltdown against Denver in Week 6 that capsized its campaign. The Chargers won three of their final four but finished 7-9, prompting multiple administrative and coaching changes, including the hiring of former Broncos offensive coordinator Mike McCoy.
Marquee matchup: Titans defenders, especially the front four and the secondary, against San Diego QB Philip Rivers. Despite a game that got away early, Tennessee sacked Rivers four times last season. It will be up to the front four to apply pressure throughout the game, and the secondary (that includes free agent veteran signees Bernard Pollard and George Wilson) to capitalize on opportunities.
Of note: The Chargers have won each of their three trips to Nashville. The last time the Titans/Oilers franchise beat the Chargers was 1992 when Titans coach Mike Munchak was a Pro Bowl guard for the Houston Oilers.
---
New York Jets at Tennessee**
Sunday, Sept. 29 | Noon CT
Last time:W, 14-10 on Dec. 17, 2012 — On the heels of the tragic school shooting in Connecticut that claimed the lives of 20 students and six adults, Titans running back Chris Johnson paid tribute to each of the victims by writing their names on his shoes. Johnson made the tribute more special with a franchise-record 94-yard touchdown run and auctioning the shoes to raise thousands for victims' families. 
Rundown:Rex Ryan has returned as coach, and Mark Sanchez has returned as quarterback, but the Jets have had some changes this offseason that resulted from a turbulent 2012. One change is the departure of running back Shonn Greene, who signed with Tennessee as a free agent, to add a smash element to Johnson's dash abilities.
Marquee matchup:Johnson and Greene against the Jets. By this point, the Titans will hope to have established a potent rushing attack with the tandem that will keep both backs fresh throughout the season and help Locker in his second year as a starter. Aside from Johnson's dramatic run last season, he gained 28 yards on 20 carries, and Tennessee gained 200 yards on its 55 other offensive plays.
Of note:The Jets ranked eighth in total defense (323.4 yards per game) last season. … Sanchez committed five turnovers (two interceptions each by Michael Griffin and Jason McCourty and a fumble recovered by Zach Brown to seal the game) in last year's game.
Last time:L, 34-14 on Dec. 26, 2010 — Kansas City flourished despite a kickoff temperature of 19 degrees Fahrenheit, scoring the game's first 24 points and building a 31-7 margin by halftime. The Chiefs went 10-6 that season to win the AFC West, and the Titans finished 6-10 after a 5-2 start.
Rundown:This pairing of charter franchises of the American Football League (Kansas City as the Dallas Texans and Tennessee as the Houston Oilers) illustrates how quickly NFL franchises are re-staffed and re-tooled these days. Each team has changed coaching staffs and gone through multiple quarterbacks since the last meeting.
Marquee matchup:The fantasy football implications and reality of Tennessee's Chris Johnson and Kansas City's Jamaal Charles on the same football field. Although they won't go head-to-head like an offensive and defensive player, Johnson and Charles will receive significant attention from opponents and fans because of the dynamic big-play threats they provide.  
Of note:Kansas City is scheduled to make the first overall pick of the 2013 NFL Draft on April 25.
---
Sunday, Oct. 13 | 3:05 p.m. CT
Last time:W, 17-13 on Jan. 3, 2010 — Chris Johnson concluded the 2009 regular season with 134 yards and two touchdowns to become the first player in franchise history and sixth in league history with at least 2,000 yards rushing in a season (2,009). He set a franchise and NFL record with 2,509 yards from scrimmage that year.
Rundown: This game is scheduled to mark Jake Locker's first start in his native state and pit one young, athletic QB against another (Russell Wilson). After a 4-4 start that included a disputed gift against Green Bay in Week 3, the Seahawks won seven of eight to finish the regular season and advance the Divisional round of the NFC playoffs.  
Marquee matchup:This game could hinge on Tennessee's ability to contain Wilson, who rushed for 489 yards and four touchdowns and threw for 3,118 yards and 26 touchdowns against 10 interceptions. Containing the edge will be important, as well as shadowing Seahawks receivers for the duration of the play.
Of note:The Seahawks outscored their final four opponents of the regular season (Arizona, Buffalo, San Francisco, St. Louis) 170-43.
---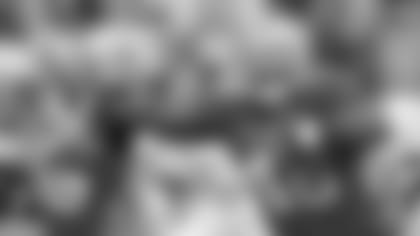 San Francisco at Tennessee
Sunday, Oct. 20 | 3:05 p.m. CT
Last time:W, 34-27 on Nov. 8, 2009 — The Titans outscored the 49ers 24-10 in the second half to erase a deficit with a pair of short touchdowns by Chris Johnson, a field goal by Rob Bironas and an interception that Cortland Finnegan returned 39 yards for a TD.
Rundown:This will be just the second time for San Francisco to visit Tennessee. The Titans won the previous meeting in 2005. It will be the second time in as many seasons that the runner-up of the previous Super Bowl has visited Nashville. Former 49ers tight end Delanie Walker joined the Titans as a free agent this offseason and will be geared up for this game.
Marquee matchup:For the second time in as many weeks, Titans defenders are scheduled to encounter another dynamic, dual-threat quarterback in Colin Kaepernick, who started the final seven games of the season and threw 10 TDs, compared to only three interceptions.  
Of note:San Francisco out-rushed 2012 opponents 2,491 to 1,507.
Last time:W, 47-7 on Dec. 13, 2009 — Chris Johnson had touchdown runs of 39 and 3 yards and also scored on a 66-yard catch-and-run from Vince Young. Rob Bironas added four field goals, and Vincent Fuller returned an interception 45 yards for Tennessee's final score.
Rundown:After going five weeks without a win (Oct. 14 to Nov. 18) in former Titans coach Jeff Fisher's first season in St. Louis, the Rams rallied with four wins in their next five games and played Seattle close in the season finale. The Rams also beat and tied the 49ers.
Marquee matchups:Titans linebackers and safeties against former Tennessee TE Jared Cook, who signed with St. Louis as a free agent this offseason. The former teammate angle is interesting, and it's amplified by Tennessee having some difficulty against tight ends last season that has been a focal point for improvement this year.
Of note:St. Louis is scheduled to select 16th and 22nd in the first round of the NFL Draft on April 25 after receiving a first-round pick from Washington in a trade that helped the Redskins land Robert Griffin III last year.
Jacksonville at Tennessee**
Last time (in Tennessee):W, 38-20 on Dec. 30, 2012 — The Titans closed the regular season with an amazing flurry of four touchdowns without the offense touching the ball. Zach Brown returned interceptions 79 and 30 yards for touchdowns to start and finish the surge, and Darius Reynaud returned punts 69 and 81 yards for scores.
Rundown:When an interim period is included, Jacksonville is on its fourth head coach since 2010, and the Jaguars don't appear to have settled on 2011 first-round pick Blaine Gabbert as their QB of the future. Newest coach Gus Bradley arrived after four seasons as Seattle's defensive coordinator.
Marquee matchup:Titans middle linebacker Colin McCarthy against Jacksonville running back Maurice Jones-Drew. Both players are trying to bounce back from injury-filled seasons in 2012 and both are of significant importance to their teams.
Of note:Titans receiver Kendall Wright and Jaguars receiver Justin Blackmon each made 64 receptions in their first seasons in the pros to lead all rookies.
Indianapolis at Tennessee**
Thursday, Nov. 14 | 7:25 p.m. CT
Last time (in Tennessee):L, 19-13, OT on Oct. 28, 2012 — The Titans kept the Colts out of the end zone for 56 minutes, but allowed a 14-play, 80-yard drive late in the fourth quarter and a nine-play, 80-yard drive in overtime. It appeared the Titans had forced a critical fumble late in regulation and deep in Colts territory, but officials ruled that forward progress had been stopped before the fumble. Tennessee never seemed to fully recover the rest of the season, while Indianapolis won seven of its nine games that followed.
Rundown: The stakes will be high in this AFC South rivalry game that is Tennessee's only scheduled prime-time appearance in 2013. The Titans will need to perform well and capitalize on this one because they only have two home games in the six weeks that follow.
Marquee matchup:Reggie Wayne against the Titans' secondary. Wayne is preparing for his 13th NFL season and is coming off a season with 106 receptions for 1,355 yards, including 13 for 155 in two games against Tennessee last season.
Of note:Despite allowing more points and yards per game than it scored and gained, Indianapolis went 11-5 in 2012 by winning eight games that were decided by seven points or less.
Sunday, Nov. 24 | 3:05 p.m.* CT
Last time:W, 38-13 on Sept. 12, 2010 — Tennessee hosted Oakland for the season opener, and Chris Johnson followed his record-setting 2009 season with 142 rushing yards and two TDs, including a 76-yarder.
Rundown: This will be Tennessee's first trip to Oakland since 2004 when the Titans suffered a 40-35 loss. The Titans/Oilers franchise is 1-11 in the Raiders' current home, with the only win at the "Black Hole" occurring in 2001.
Marquee matchup:The Raiders recently acquired QB Matt Flynn, who may be receiving his first full-fledged opportunity to start. Disrupting Flynn — or whoever is taking snaps by Week 12 in Oakland — will be important for the Titans, and former Raider Kamerion Wimbley, who joined the Titans last season, and Derrick Morgan are the leading candidates to do so.
Of note:Oakland kicker Sebastian Janikowski is preparing for his 15th NFL season. … The Raiders are scheduled to pick third in the NFL Draft on April 25.
---
Tennessee at Indianapolis
Sunday, Dec. 1 | Noon* CT
Last time (in Indianapolis):L, 27-23 on Dec. 9, 2012 — The Titans got off to one of their best starts in a road game all season and built a 20-7 halftime lead, but suffered from a costly interception that was returned three yards for a touchdown.
Rundown: The sway in momentum overshadowed the encouraging performance of Kenny Britt (eight catches, 143 yards) and his ability to connect with Jake Locker on a pair of long pass plays. The Titans would love to have multiple games like that from Britt, who will be two years removed from ACL and MCL surgery in 2013.
Marquee matchup: Although Indianapolis has shifted from a 4-3 where edge rushers Dwight Freeney and Robert Mathis thrived to a 3-4 and the Colts only had 32 sacks in 2013, Titans tackles Michael Roos and David Stewart face an increased challenge in every road game, especially those that are played indoors.
Sunday, Dec. 8 | 3:05 p.m.* CT
Last time:W, 17-14 on Sept. 25, 2011 — A goal-line stand by Derrick Morgan and Titans defenders in the fourth quarter and a 95-yard drive helped the Titans prevail. A 58-yard catch-and-run by tight end Craig Stevens flipped the field, and Matt Hasselbeck capped the rally with a short pass to Daniel Graham.  
Rundown: Strange as it may seem, this will be the first time the Titans have faced former Colt Peyton Manning since 2010. Manning missed 2011 with a neck injury but returned to football in 2012 in different shades of blue and orange than most in Tennessee associate with him and after talking multiple times with the Titans during free agency.
Marquee matchup: Titans defense in the slot against Wes Welker. Tennessee faced Welker in the 2012 opener against New England and contained the five-time Pro Bowler to three catches for 14 yards. Former Titans DB Ryan Mouton drew some of the snaps against Welker, and it will be interesting to see Tennessee's approach to defending the slot this season that could incorporate Alterraun Verner sliding inside, or Coty Sensabaugh or another option.
Of note:Denver scored less than 20 one time (against Kansas City) last season and scored 30 or more 11 times last season, while Tennessee scored 20 points or less 10 times.
---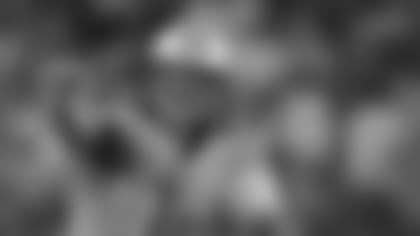 Sunday, Dec. 15 | Noon* CT
Last time: W, 20-17 on Nov. 29, 2009 — Vince Young finished a 99-yard drive with a touchdown pass to rookie Kenny Britt on the final play of the game.
Rundown: Arizona's torrid start (4-0) to 2012 ended in drought (1-11) that has caused substantial turnover. Bruce Arians, who performed well on an interim basis for the Colts last season, is receiving his first head coaching job in the NFL.
Marquee matchups: Britt against Cardinals DB Patrick Peterson, and Titans cornerback Jason McCourty against Arizona receiver Larry Fitzgerald. The first-round receivers will likely see a significant amount of snaps against talented defenders.
Of note: Arizona allowed 58 sacks last season. Titans had 23 of 39 sacks in final six games of 2012. … Cardinals rushed for 1,204 yards in 2012 while Titans RB Chris Johnson had 1,243.
---
Tennessee at Jacksonville
Sunday, Dec. 22 | Noon* CT
Last time (in Jacksonville): L, 24-19 on Nov. 25, 2012 — Chad Henne made his first start of the season after Blaine Gabbert was placed on injured reserve and led the Jaguars to their first win of the year with a solid 17-for-26 passing performance for 261 yards and two touchdowns. The Titans failed to capitalize on multiple trips inside the Jaguars' 30 yard-line.  
Rundown:Tennessee has lost its past two trips to Jacksonville by a combined seven points and failed to score 20 points in either game. The ability to score early and set the tone will be important for the Titans in their final road game of the season. The Jaguars have the second overall pick in this year's draft on April 25.  
Marquee matchup: Titans defensive line against Jaguars offensive line. Tennessee recorded seven sacks in each game against Jacksonville last season. The Titans brought in defensive tackle Sammie Hill to be a disruptive force against opponents rush attempts and provide a push during pass attempts.
Sunday, Dec. 29 | Noon* CT
Last time (in Tennessee): L, 24-10 on Dec. 2, 2012 — The Titans committed six turnovers, gave up a 54-yard TD pass and fell behind 21-3 by halftime.
Rundown: This game at this point in the season could mean everything or nothing in the standings to one or both teams. After posting one winning season in its first nine years, Houston has won the past two AFC South titles and outscored the Titans 65-17 in its past two trips to Nashville. Tennessee signed free agent WR Kevin Walter this offseason. Walter spent the past seven seasons in Houston, where he made 326 catches for 4,083 yards and 24 touchdowns.
Marquee matchup: Titans linebackers vs. Houston running back Arian Foster and the Texans' offense bootleg offense. Akeem Ayers, Colin McCarthy and Zach Brown are three of Tennessee's top defensive players who are only expected to improve with each year of experience.