The 2020 NFL Draft opens with the first round on Thursday, April 23 at 7 p.m. CT.
The Titans currently own seven total picks in the draft, including the 29th overall selection in the first round.
The NFL will conduct the draft in a virtual format this year. NFL team personnel, including Titans GM Jon Robinson and Head Coach Mike Vrabel, will remain away from club facilities in compliance with coronavirus-related government mandates and health recommendations, as well as to ensure equality among all 32 organizations.
Titans coverage will kickoff Thursday at 6 p.m. CT with the 2020 Titans Virtual Draft Party, presented by Bud Light Seltzer. - GET DETAILS
7 p.m. CT, Thursday, April 23 (Round 1)
6 p.m. CT, Friday, April 24 (Rounds 2-3)
11 a.m. CT, Saturday, April 25 (Rounds 4-7)
WATCH DRAFT BROADCAST ON TV, ONLINE
TV NETWORKS: NFL Network, ESPN, ABC
LIVE STREAM: NFL Network's telecast will stream across devices through the NFL app, NFL.com, the ESPN app and ESPN.com. Authentication may be required.
LISTEN LIVE
"Voice of the Titans" Mike Keith and Coach Dave McGinnis will anchor Titans Radio's wall-to-wall coverage of the first three rounds of the 2020 NFL Draft. Keith and McGinnis will be joined by Titans Radio veterans Rhett Bryan and Jonathan Hutton, as they analyze each of the first 106 picks of the draft.
TITANS RADIO PROGRAMMING:
Thursday, April 23 - 7 p.m. CT (Live first-round coverage)
Friday, April 26 - 6 p.m. CT (Live second & third-round coverage)
Saturday, April 27 - 11 a.m. - 4 p.m. CT (Hourly updates of Rounds 4-7)
Other stations who will be carrying Titans Radio's 2020 NFL Draft coverage include:
WMC AM-790 Memphis
WUMP Huntsville AL
WJOX Birmingham AL
WWIC Scottsboro AL
WCLE Cleveland TN
WCDT Winchester
WBXE 93.7 Cookeville
WSON Henderson KY
WQAK Union City
NATIONAL RADIO: National radio coverage will be provided by Westwood One Radio, SiriusXM NFL Radio, TuneIn Radio and ESPN
TENNESSEE TITANS DRAFT COVERAGE
TennesseeTitans.com, the Titans app and the team's social media platforms will provide wall-to-wall draft content from Jim Wyatt, Amie Wells and Mike Keith. The Titans digital platforms will have exclusive coverage, taking Titans fans behind the scenes and offering a complete look at each and every pick the team makes.
Follow the Titans on social media:
TITANS VIRTUAL DRAFT PARTY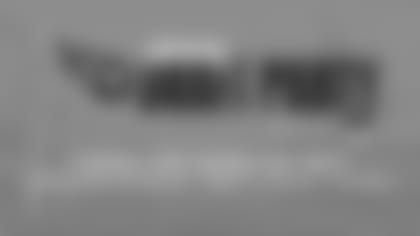 Join us LIVE on social media this Thursday, April 23 for the 2020 Titans Virtual Draft Party, presented by Bud Light Seltzer!
The Titans Virtual Draft Party, hosted by Eddie George and Lance Smith, will feature special guest appearances by Nate Bargatze, James Roday, current Titans players and alumni, and live music by Mitchell Tenpenny.
Plus, we will be giving away Titans prizes throughout the party, so don't miss it!
TITANS SOCIAL MEDIA FEATURES
Create your own mock draft and enter for a chance to win a trip to Super Bowl LV. - PLAY NOW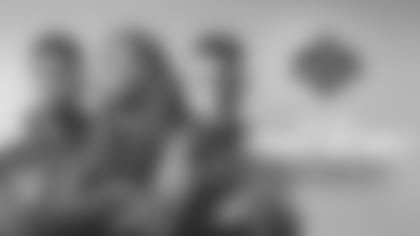 DRAFT YOUR ULTIMATE TITANS TEAM
Now is your chance to be the GM! Choose from former and current players and draft your Ultimate TItans Team. - START DRAFTING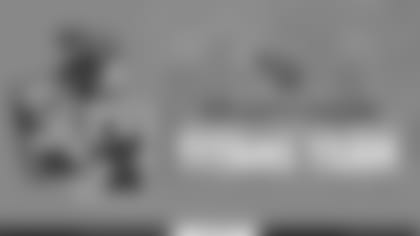 TITANS SCHEDULE CHALLENGE
Guess the correct order of the Titans 2020 opponents for your chance to win a pair of 2020 Club Season Tickets! - ENTER NOW
NFL DRAFT-A-THON
Our communities and nation at large need us to come together now more than ever.
Help provide relief to the many who are suffering as well as those on the front lines of the COVID-19 pandemic around our nation by donating today. Every donation is helpful, small or large.
In collaboration with the National Football League Players Association, clubs, owners, and players, the NFL has collectively donated more than $76 million to COVID-19 relief efforts to date. Let's keep up the momentum.