NASHVILLE, Tenn. – The combine has come to a close and it's time to hand out awards to the top performers in the measureable drills.
The Roadrunner Award: Given to the player with the fastest 40-time.
The Incredible Hulk Award: Given to the player with the most reps of 225 pounds on the bench press.
The Defying Gravity Award: Given to the player with the highest vertical jump.
The Superman Award: Given to the player with the longest broad jump.
We'll also hand out a combine MVP award to the overall top performer.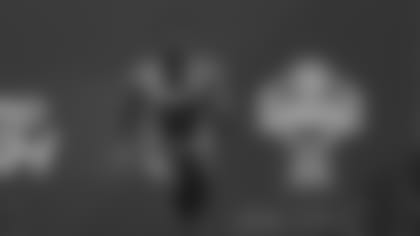 Winner: J.J. Nelson, WR (UAB) – 4.28 Seconds
Runner-Up: Trae Waynes, CB (Michigan State) – 4.31 seconds
Bronze Medalist: Phillip Dorsett, WR (Miami) – 4.33 seconds
Winner: Ereck Flowers, OL (Miami) – 37 reps
Runner-Up: Mitch Morse, OL (Missouri) – 36 reps
Bronze Medalist: Vic Beasley, LB (Clemson) – 35 reps
Sean Hickey (OL, Syracuse) and Deon Simon (DL, Northwestern St. (LA)) also with 35 reps
Winner: Chris Conley, WR (Georgia) – 45 inches
Runner-Up: Byron Jones, CB (Connecticut) – 44.5 inches
Bronze Medalist: Ameer Abdullah, RB (Nebraska) – 42.5 inches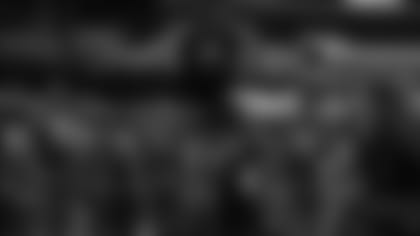 Winner: Byron Jones, CB (Connecticut) – 147 inches (12' 3")
Runner-Up: Chris Conley (Georgia) – 139 inches (11' 7")
Bronze Medalist: Bud Dupree, LB (Kentucky) – 138 (11' 6")
Winner: Chris Conley, WR (Georgia)
This likely would have been Jones had he run the 40-yard dash, but that absence has to be taken into consideration.
Conley entered the Combine as a prospect without much buzz or fanfare. In 2014, Conley posted 36 receptions 567 yards and eight touchdowns. He showed in Indianapolis why he's one of the top athletes entering the draft and worthy of extra consideration from NFL teams. Conley ranked second in broad jump, first in vertical jump and tied for the second fastest 40-time of any skill position player.
To put Conley's 45-inch vertical jump in perspective, LeBron James' measured vertical is 44 inches, and reigning dunk contest champion Zach Lavine's is 41.5 inches.
Runner-Up: Byron Jones, CB (Connecticut)
When you break a combine broad jump record and beat everyone else by eight inches, you're a lock for the top-three in the MVP race. Jones put on a show Sunday that had the Twitter world blowing up. His 12-foot, 3-inch broad jump shattered the existing combine record of 11-feet, 7 inches (which was tied by Conley). It's a real possibility that Jones' feat is also a world record, which is seldom recorded in a competitive setting and hasn't been an Olympic event in over a century. For what it's worth, Wikipedia lists the world record at 3.71 meters, which translates to 12 feet, 2 inches.
Jones' workout is a testament to why the NFL Combine is important. With just eight career interceptions at UConn and an injury that ended his 2014 season after seven games, Jones earned himself a more serious look from scouts everywhere. It's likely that the demand for Byron Jones' game film is through the roof this week.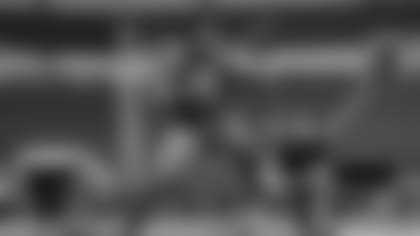 Bronze Medalist: Vic Beasley, LB (Clemson)
Most draft analysts say the top three pass rushers in the 2015 Draft Class are Shane Ray, Randy Gregory and Dante Fowler Jr. (in no particular order). Beasley showed that athletically speaking, he tops them all. His 35 reps on bench press were the most of any defensive player. Among linebackers and defensive lineman, his 40-time of 4.53 seconds ranked first, his vertical jump of 41 inches ranked third and his broad jump of 130 inches (10' 10") also ranked third.
Kentucky linebacker Bud Dupree could have been considered, but like Jones, he had to be docked for not participating in the bench press. Dupree's broad jump of 138 inches (11' 6") was the longest among linebackers and defensive linemen. In the same group, Dupree's vertical jump of 42 inches ranked second and his 40-time of 4.56 seconds ranked fourth.
OTHER NOTABLE PERFORMANCES
• Marcus Mariota ran the fastest 40 of any quarterback at 4.52 seconds. By comparison, Robert Griffin III ran the 40 in 4.41 seconds in 2012.
•Miami WR Phillip Dorsett was the heavy favorite to run the fastest 40 at the combine. He was still fast, posting a time of 4.33 seconds, but was outdone by UAB WR J.J. Nelson, who clocked at 4.28 seconds. Both receivers have track backgrounds. West Virginia WR Kevin White was one of the bigger surprises, not being touted as a burner, but still ran a 4.35 40-time.
•Michigan State players ran the fastest 40's in both the RB and DB position groups. Jeremy Langford led running backs with a time of 4.42 seconds, while Tre Waynes led DB's at 4.31 seconds.
•Only three running backs ran a sub-4.50 second 40-yard dash – Langford, Karlos Williams of Florida State (4.48) and Trey Williams of Texas A&M (4.49).
•Auburn's Nick Marshall was the only quarterback to bench press, recording 12 reps. Marshall, however, is expected to move to defensive back in the NFL.
•Missouri DE Shane Ray and Washington LB Hau'oli Kikaha did not workout.
•Oklahoma OL Adam Shead posted the slowest 40-yard dash of 5.74 seconds. Washington DL Danny Shelton was second-slowest at 5.64 seconds. Shelton is a projected top-15 pick in this year's draft.
RECOMMENDED: