The Stadium Project | Tennessee Titans - TennesseeTitans.com
- A new stadium will serve as the home of the Titans and host sporting, entertainment and civic events.
- The stadium would be enclosed, encompassing 1.7M sq feet with a capacity of appx. 60,000.
- The lease term would run for at least 30 years, cementing the Titans' home in Nashville for another generation.
- The new lease would return valuable acres of riverfront land to the City in order to develop a transformational riverfront project built with locals in mind, generating millions for Nashville's highest priorities.
- Local businesses, goods and labor will be prioritized in construction and vendor contracts.
- The stadium design will maximize sustainability to minimize waste, net energy and net water status.
A BETTER DEAL FOR NASHVILLE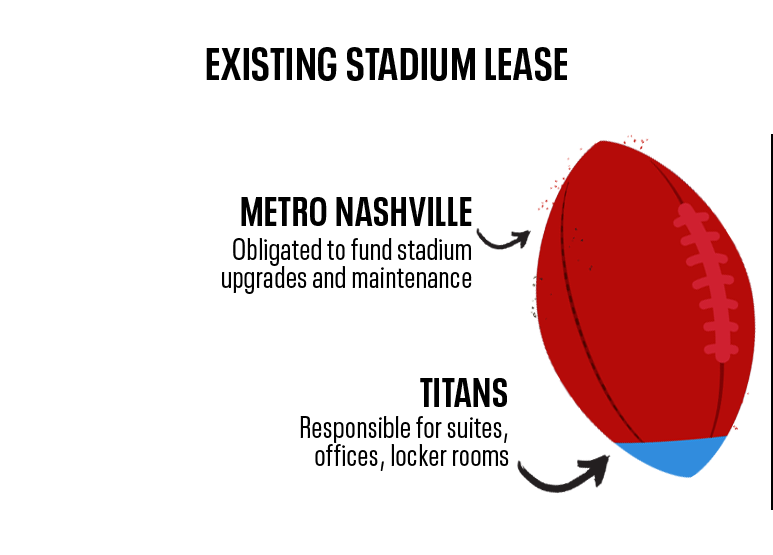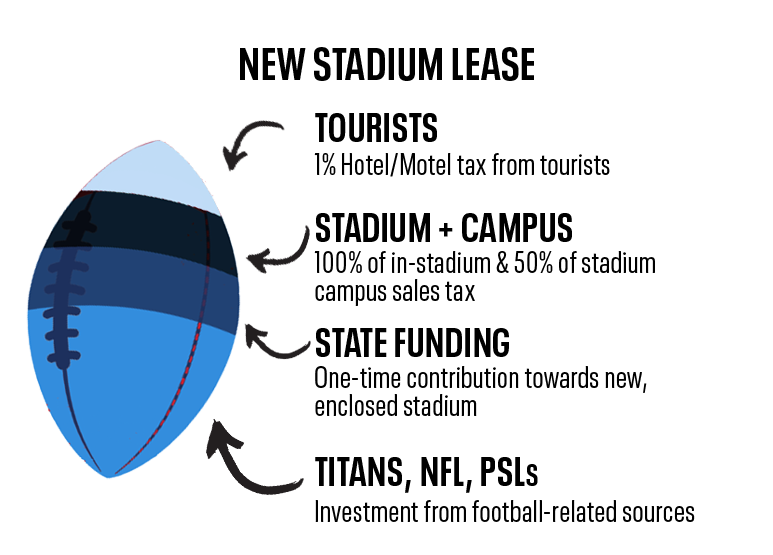 - Land limited to parking lots until 2039
- Minimal revenue generated from stadium campus until 2039
- Nashville government obligated to pay for most of stadium renovation and capital expenses
- Land available for neighborhood, parks and green space, infrastructure
- Opportunity to generate net new dollars through campus activation
- Nashville government contribution limited to revenue bonds supported by stadium and campus sales tax, hotel tax