Tennessee Titans Playoff Ticket Information: Tennessee Titans | TennesseeTitans.com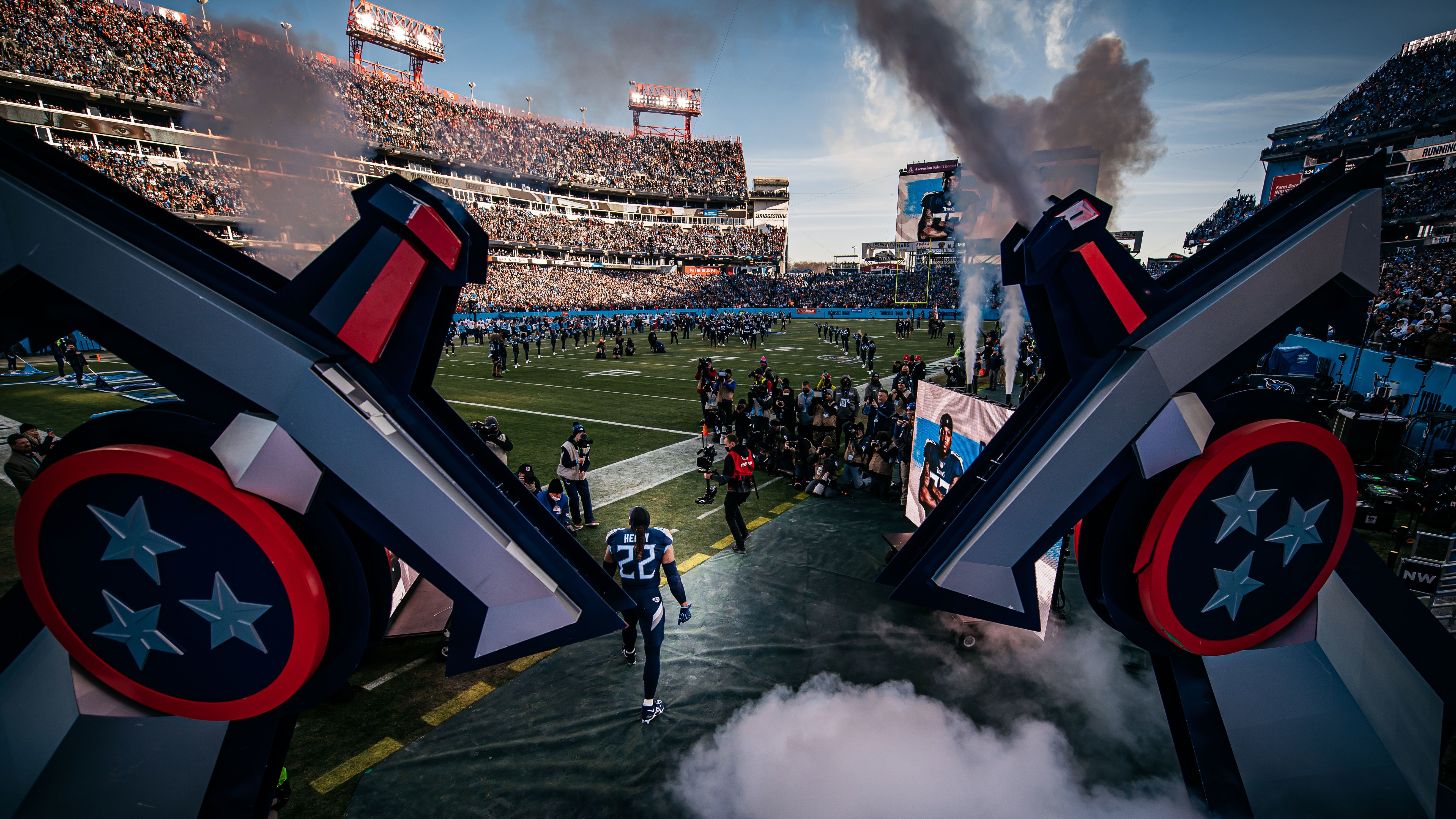 2022 Playoff Ticket Information
Although playoff matchups will not be determined until the final regular season game on January 8th, the NFL requires Playoff ticket information be provided to eligible Season Ticket Members in advance in order to adequately prepare for the possibility of hosting up to three games.
Onsale Dates:
December 12: Season Ticket Member Presales
December 13: Ticket Package Buyer Presales
December 14: 3 Game Pack General Public Onsale
December 15: Single Game General Public Onsale
PAY-AS-WE-PLAY INFORMATION
Opting in to Pay-as-we-Play guarantees your season ticket location for any potential home Playoff game(s), no money down.
Once seats have been selected, credit card information will be securely stored and will only be charged when the Titans clinch a home playoff game
Since credit cards will NOT be charged initially, the card provided must have an expiration date of January 2023 or later
The appropriate amount will be processed automatically the day it is confirmed the Titans will host a Wild Card or Divisional playoff game
Season Ticket Members with account credit may apply funds to the Playoffs (if no game is played, credit will automatically roll to 2023 season tickets)
All tickets and parking will be mobile
Tickets and parking will not be visible in your online My Titans Account until the game is confirmed
FREQUENTLY ASKED QUESTIONS
FOR SEASON TICKET MEMBERS:
What is the deadline to sign up for Pay-as-we-Play?
The final deadline for Pay-as-we-Play is Friday, December 9, 2022.
Do I have to purchase my tickets for the playoffs?
Titans PSL Holders are not required to purchase Playoff tickets; however, if you do not notify us of your intent by December 9, 2022, your seat location will be made available for sale to the general public for any potential Playoff games.
When will my credit card be charged?
The appropriate amount will be processed automatically the day it is confirmed the Titans will host a home playoff game.
What if my credit card declines?
If your credit card is declined, the Titans Ticket Office will email the address on your PSL account and call the phone number on file to receive updated credit card information in advance of the game. If your method of payment is not updated 72 hours prior to kickoff, your mobile Playoff ticket(s) will not be allowed entry into Nissan Stadium and will be made available to other ticket buyers.
What are the dates of our potential home Playoff games?
January 14-16, 2023 - AFC and NFC Wild Card Playoffs
January 21-22, 2023 - AFC and NFC Divisional Playoffs
January 29, 2023 - AFC Championship Game
Please note, the Titans could qualify for a Playoff appearance as the AFC South Divisional Winner or as a Wild Card Team.
If we go to the Super Bowl, will I have a chance to get tickets?
Should the Titans participate in Super Bowl LVII in Glendale, the team will conduct a random drawing in which Season Ticket Members will have an opportunity to purchase Super Bowl tickets. The random drawing will be conducted at a time deemed appropriate by the National Football League and invoices serving as notification will be sent to those randomly selected. All Season Ticket Members are automatically eligible for the drawing - separate notification is not required.
If I remit full payment for playoff tickets, how do I get a refund if the Titans do not host a post-season game?
You will automatically receive a playoff credit on your 2023 PSL account.
FOR NON-SEASON TICKET MEMBERS:
Will I have the opportunity to purchase Playoff tickets if I am not a Season Ticket Member?
Yes, 3 Game Packs for potential playoff games will go on sale to the general public on December 14th and single game tickets will go on sale on December 15th.
Season Ticket Member Resources