Titans Mobile Tickets | Tennessee Titans - TennesseeTitans.com
Step 2
Enter the correct email address or phone number for the ticket(s) to be transferred to.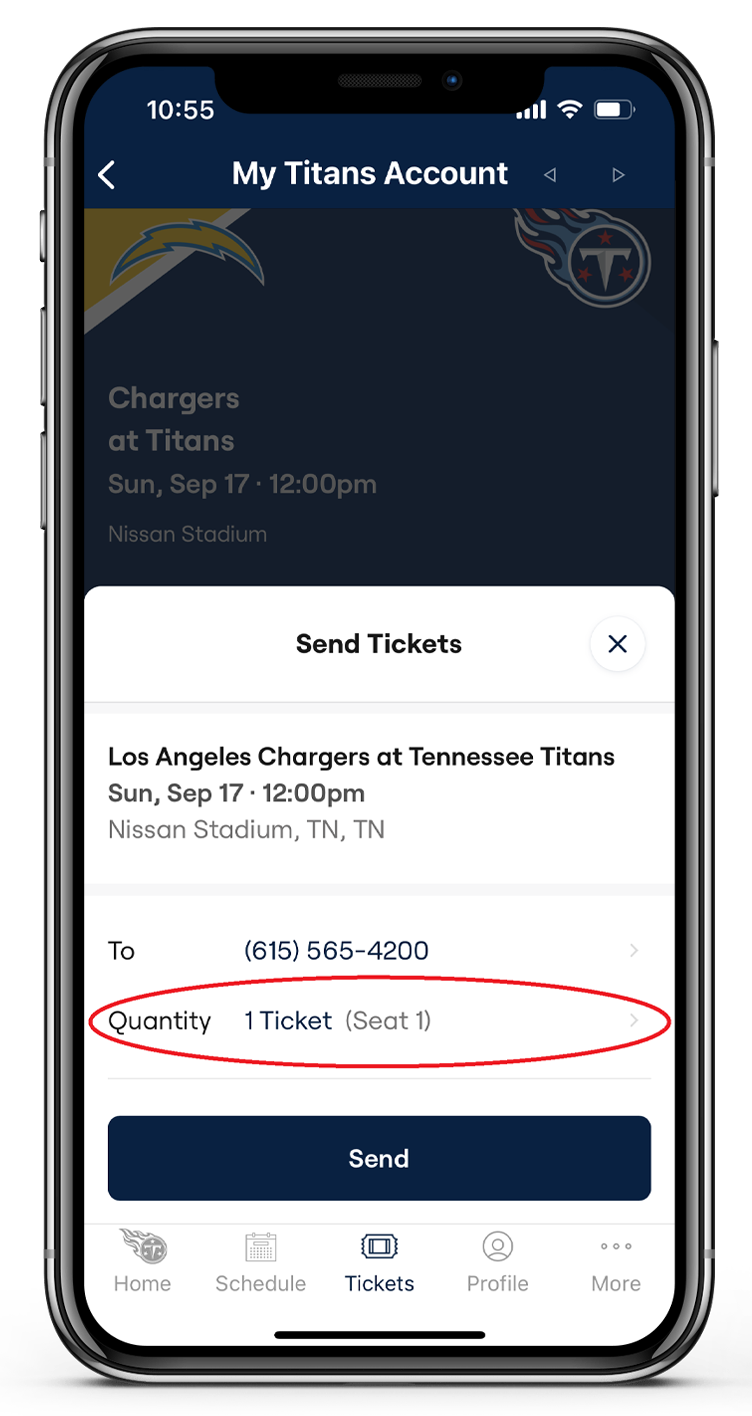 Step 3
Select the quantity to edit the number of tickets you're sending.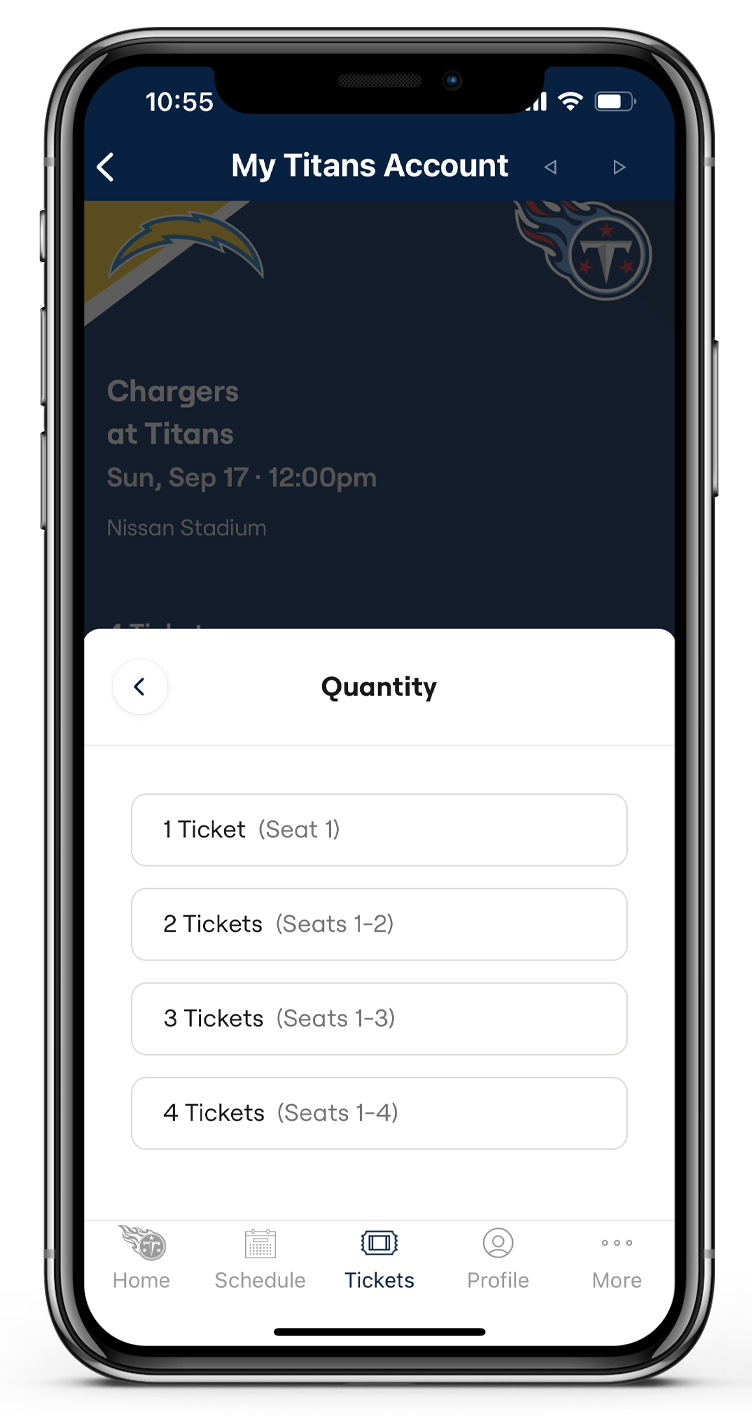 Step 4
Select the quantity of tickets you're wanting to transfer.
Step 5
Click SEND to send the tickets to your recipient.