NASHVILLE, Tenn. -- The Middle Tennessee Chapter of the National Football Foundation & College Hall of Fame hosted its 48th annual awards banquet Wednesday night at the Nashville Music City Sheraton.
Titans Head Coach Ken Whisenhunt, GM Ruston Webster and executive board member Kenneth Adams were on hand Wednesday night to help recognize scholar-athletes from 60 Middle Tennessee high schools and seven area universities for their combined accomplishments on the gridiron, academic excellence and community involvement. 
Titans GM Ruston Webster (left), executive board member Kenneth Adams (second, right) and head coach Ken Whisenhunt (right) pose with Brentwood Academy's Tyler Swafford (second, left), the winner of the Admiral William P. Lawrence Award, presented to the top high school football scholar-athlete for the 2013 season.
Among the evening's highlights were the presentation of the "Roy Kramer Contribution to Football Award" to the family of the late Glenn McCadams, long-time head football coach at Lipscomb Academy.  The award is presented to a "local individual who has been instrumental in promoting the game of football with the highest level of leadership, integrity and participation" and is named in honor of the former SEC Commissioner and Vanderbilt Athletic Director.
Scholar-athletes from every Nashville public and private high school with a football team were represented.  In addition to all Davidson County schools, scholar-athletes from high schools in Cheatham, Rutherford, Sumner, Trousdale, Williamson and Wilson counties were honored at one of the largest high school awards dinner held in Tennessee. 
Seven area college football players were also recognized for their on-and-off-the field efforts as well.  Scholar-athletes from Austin Peay State University, Cumberland University, Middle Tennessee State University, Tennessee State University, Tennessee Technological University, The University of the South and Vanderbilt University were also honored.
"The scholar-athlete banquet season highlights the best of the NFF's mission in promoting this great game of football," said NFF - Middle Tennessee Chapter President Robert M. Sullins.  "These scholar-athletes are examples to their peers, having applied the same traits from the football field - discipline, teamwork, accountability - to all aspects of their life."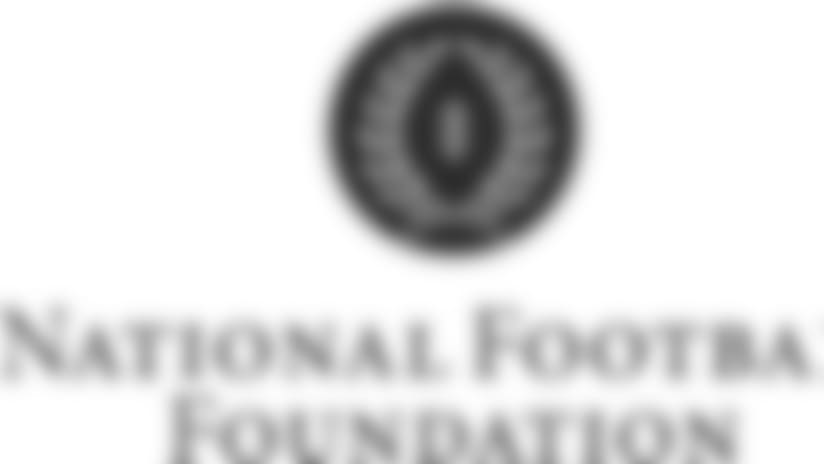 The NFF has 120 chapters across 47 states with 12,000 members nationwide and annually recognizes over 3,000 high school and college football student-athletes while collectively awarding almost $1 million in scholarships at the local banquets. More than 33,000 people have attended an NFF banquet this year, and they witnessed the best of the gridiron being honored for their outstanding achievement on the field, in the classroom and as leaders in their communities. Many chapter banquets also paid tribute to notable individuals from their local communities, bestowing Distinguished American Awards, Outstanding Contribution to Amateur Football Awards and Outstanding Football Official Awards. The all-time amount of scholarships disbursed by NFF chapters nationwide will approach $20 million this year.
Scholarships were awarded to each high school student at Wednesday's dinner thanks to the generosity of the family of the chapter's late President, Charles W. Hawkins, III. 
Also among those honored tonight were David Meador, who received the chapter's "Bonnie Sloan Courage Award" which is presented to a college or professional athlete, coach or staff member who overcame obstacles and fought back to succeed.  Meador is a four-time champion of the United States Blind Golf Association and also the immediate past president of that association.
NFF's Mission Statement:  "Our mission is to promote and develop the power of amateur football in developing the qualities of leadership, sportsmanship, competitive zeal and the drive for academic excellence in America's young people."
2013 NFF Charles W. Hawkins III High School Scholar-Athlete Winners
Cheatham County Central High

Christ Presbyterian Academy

Donelson Christian Academy

East Nashville Magnet School

Friendship Christian School

Goodpasture Christian School

Hendersonville High School

Middle Tenn Christian School

Mt. Juliet Christian Academy

Nashville Christian School

Pope John Paul II High School

Stewarts Creek High School

Trousdale County High School

Wilson Central High School

College /University Scholar-Athletes

Austin Peay State University

Tennessee State University

Tennessee Tech University

University of the South - Sewanee