NASHVILLE, Tenn. – The search for the newest Titans is already under way.
At the end of the month, general manager Jon Robinson, scouts and coaches will head to the Senior Bowl, and then to the NFL Combine in February. Pro days and pre-draft visits are on the horizon, and then the NFL Draft in April.
Today, let's take a look back at the 2018 draft picks and rookie undrafted free agents, from how they performed as rookies, to what's ahead:
Player: Rashaan Evans, linebacker.
Pick: First round, 22nd overall.
Rookie year: Due to a hamstring issue, Evans was slow out of the gate. But once he got up to speed, he was a valuable contributor on defense. Evans finished the season with 63 tackles, six quarterback pressures, two tackles for a loss, and three passes defensed while playing 15 games, including seven starts. He had a season-high nine tackles vs. the Ravens.
What's next: The stability of veteran linebacker Wesley Woodyard, along with the play of surging second-year linebacker Jayon Brown, took some pressure off of Evans early. But there's no question Evans will be counted on more and more moving forward. As the season played out, Evans looked fast and physical. His professional approach impressed his coaches and teammates, and convinced those around him he's going to be a steady playmaker for years to come.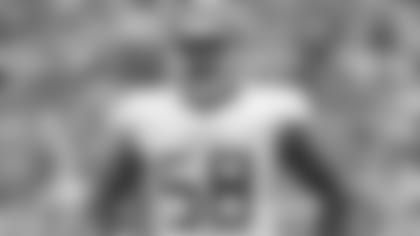 Player: Harold Landry, Edge Rusher.
Pick: Second round, 41st overall.
Rookie year: Landry had to fight through an ankle injury himself early, which cost him time at the start of the season. Landry got over the hump, and flashed during his rookie season, especially at the end. The athletic pass rusher finished the season with 46 tackles, 4.5 sacks, 18 quarterback pressures and two passes defensed. He recorded sacks in back-to-back games vs. the Redskins and Colts to close out the season. Landry also contributed with four stops on special teams.
What's next: With Brian Orakpo retiring, and veteran outside linebacker Derrick Morgan's contract set to expire, more help is coming here this offseason. But the Titans are also banking on Landry stepping up and making a big jump in 2019. Landry undoubtedly has the tools, and he showed improvement as the season went on. Landry should be even more dangerous with more knowledge of what to expect. He'll also need to add more to his repertoire to make himself more effective.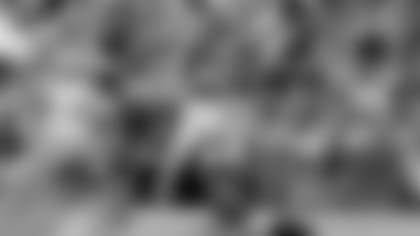 Player: Dane Cruikshank, Defensive back.
Pick: Fifth round, 152nd overall.
Rookie year: Cruikshank's snaps in the defense were limited, but he made an impact in other areas. In Week Two, Cruikshank was named AFC Special Teams Player of the Week after leading the team in special teams tackles and notching a 66-yard touchdown reception on a fake punt. Cruikshank made several nice plays, including a long return on a kickoff return vs the Colts in the finale, on special teams in 2018, and he finished the season with eight special teams stops.
What's next: The Titans have some things to sort out at safety alongside Kevin Byard, as Kenny Vaccaro played well after Johnathan Cyprien was lost for the season. Which one will, or can both, return? But Cruikshank will be more of a factor himself. Cruikshank showed his toughness with an early return from a preseason shoulder injury, and he battled his way back from a knee injury to finish the year. He has a good rep in the building.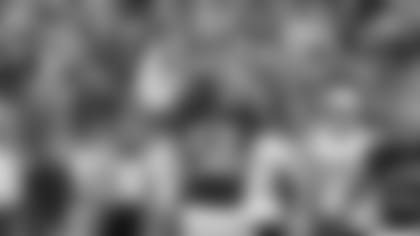 Player: Sharif Finch, Edge rusher.
How acquired: Undrafted free agent.
Rookie year: Finch made the team out of training camp, and he contributed. He finished the season with 22 tackles, 1.5 sacks and two quarterback pressures in 15 games. He lost his father during training camp, and returned to play a few days later. He proved how much the game means to him.
What's next: Finch is an intriguing player, with size and athleticism. With some shuffling expected here, Finch has a chance to stick, and contribute even more in 2019.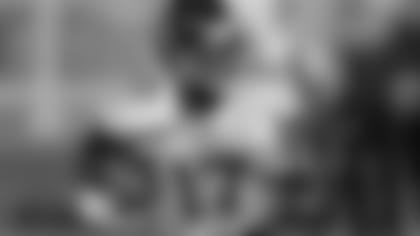 Player: Cameron Batson, Receiver
How acquired: Undrafted free agent.
Rookie year: Made the squad out of camp, and spent the year on the 53-man and practice squad. Batson finished the season with eight catches for 82 yards, with a long of 28. When he got his chances, he made the most of them.
What's next: The Titans remain young at the position, so Batson has a chance to grow – and develop – with others. He'll likely have much more competition in camp in 2019. Will the Titans give him a longer look in the return game?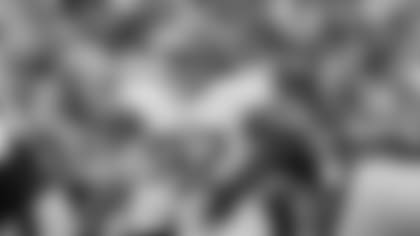 Player: Matt Dickerson, Defensive lineman.
How acquired: Undrafted free agent.
Rookie year: Made the team's 53-man roster out of camp and ended up playing in three games during the season. He finished the year with three tackles, and played in the season finale when Jurrell Casey was out.
What's next: Dickerson impressed with his strength, and he developed in practices even while being inactive 13 weeks. An offseason should help him even more.
Player: Joshua Kalu, Defensive back.
How acquired: Undrafted free agent.
Rookie year: Spent most the season on the practice squad, but was on the roster the final five games of the year. Finished the season with four special teams stops.
What's next: The feisty Kalu made two special teams tackles in a game against the Giants, which got him some attention. He'll have a chance to compete for a roster spot heading into 2019.
Player: Aaron Stinnie, Offensive lineman.
How acquired: Undrafted free agent.
Rookie year: Made the team's 53-man roster, and stuck all season while working as an interior lineman. He played in one game – vs. the Chargers in London – and was inactive the other 15 contests.
What's next: Stinnie developed further while working under the direction of offensive line coaches Keith Carter and Mike Sullivan in practices. Coaches like his strength, and he'll compete for a roster spot again in 2019.