The Tennessee Titans are proud to support youth and high school football initiatives.
*
Football's national governing body, leads the game's development, inspires participation, and ensures a positive experience for all youth, high school, and other amateur players.
Endowed by the NFL and NFLPA in 2002, USA Football is the official youth football development partner of the NFL, its 32 teams and the NFL Players Association and manages U.S. national teams for international competition. USA Football is an independent 501-c-3 non-profit organization that leads the development of the game through educational programs and innovative resources. USA Football also annually awards $1 million in equipment grants and subsidizes league volunteer background checks.
NFL & NFLPA recognize August as "USA Football Month"
USA Football and its mission of youth and amateur football development are emphasized across the NFL. USA Football is the official youth football development partner of the NFL, the NFL Players Association and all 32 NFL teams.
The Tennessee Titans' USA Football Month included the following throughout August:
• USA Football commemorative coins during preseason game coin flip.
• Youth football halftime scrimmage on preseason game day.
• USA Football messages promoting the sport's fundamentals will be read on-air during game telecasts.
• On-field promotions through USA Football field stencils and end zone banners.
• In-stadium USA Football Month scoreboard video messages
"USA Football is proud to be the official youth football development partner of the NFL, the NFLPA and the league's 32 teams," said USA Football Executive Director Scott Hallenbeck. "From youth leagues to the NFL, football captures the imagination of all fans, regardless of age, and instills discipline, responsibility and physical fitness in our young people. We're proud to lead the game's development and further strengthen our NFL and NFL Players Association partnerships."
"USA Football Month encourages young people to be active and provides them with the necessary structure to enjoy our sport through thousands of youth leagues," said NFL Senior Advisor to the Commissioner and USA Football Board Member Joe Browne. "We in the NFL strongly support USA Football."
"The NFLPA and its 1,800 players are proud to join USA Football and the NFL in showing a unified commitment to youth football," said NFLPA Senior Director of Player Services and Development and USA Football Board Member Jason Belser. "USA Football stands for teaching the game the right way, and the NFL preseason is an ideal time to herald the sport's fundamentals as well as the excitement and anticipation we feel during this time of the year. We salute the young people and selfless volunteers who power youth football."
---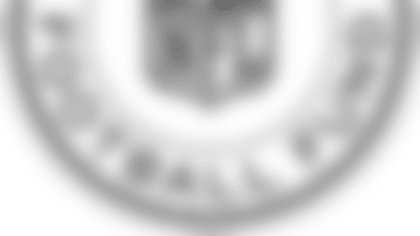 ---
USA Football enables eligible youth football organizations and school-sponsored football programs to apply for the following grants:
USA Football is committed to enhancing the football experience for all at the youth and amateur levels through this program. The Equipment Grant application will be available this Spring and grants and will be awarded in late Spring and Summer.
The grant provides for the following:
Youth Football Equipment Grant (retail value approximately $1,000)
High School Equipment Grant (retail value approximately $1,500)
Access to high quality field space is an ongoing challenge for the football community. Together with our partner, FieldTurf, USA Football is proud to be part of the solution. For football organizations and communities seeking to build a synthetic turf football field, USA Football is helping to make it more affordable.
USA Football is awarding $400,000 in Field Building Grants annually, with up to 8 grantees each receiving a $50,000 grant voucher toward the purchase of a FieldTurf synthetic turf field. Our goal is to bring more high quality, durable, football fields to the communities that need them most. Because the young boys and girls playing America's favorite sport deserve it.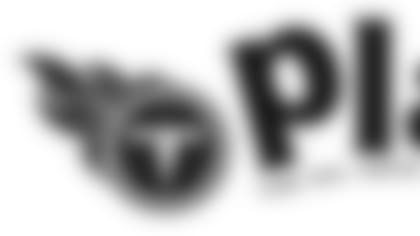 NFL PLAY 60 is the National Football League's campaign to encourage kids to be active for 60 minutes a day in order to help reverse the trend of childhood obesity.
"Our players recognize the value of staying healthy and it's important that young fans also understand the benefits of exercise. NFL PLAY 60 is a significant tool in ensuring children get their necessary, daily physical activity." — NFL Commissioner Roger Goodell
There are many ways you can join the PLAY 60 movement. You can get involved through school programs, contests and community events.  Click here for more details.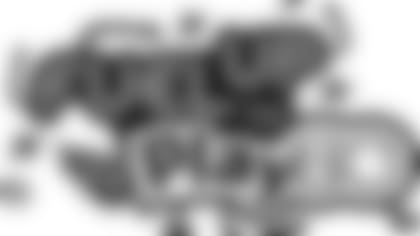 Fuel Up to Play 60 is a program founded by the National Dairy Council and NFL, in collaboration with USDA, that empowers students to take charge in making small, everyday changes at school. Students can win cool prizes, like an NFL player visit or Super Bowl tickets, for choosing good-for-you foods and getting active for at least 60 minutes every day. We want kids to make a difference not only in their lives, but also their community.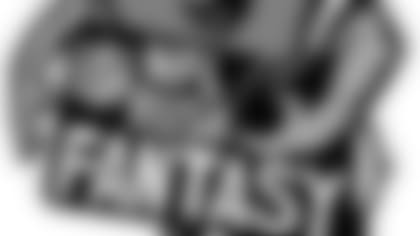 JOIN THE FUN WITH NFL RUSH!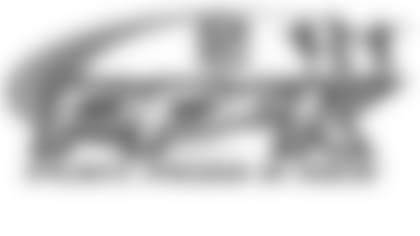 The NFL PUNT, PASS & KICK (PPK) program is a national skills competition for boys and girls between the ages of 6 and 15 to compete separately against their peers. Established in 1961, the PPK program is the oldest NFL Youth Football program. This year PPK will be celebrating its 50th Anniversary!
Girls and boys in five separate age divisions (6-7, 8-9, 10-11, 12-13, and 14-15) compete against each other in punting, passing and place kicking in a fun and engaging forum. The PPK program is free - both to organizers who host a local competition and to every youngster who wants to participate!
The Tennessee Titans and PP&K have forged a partnership that is both fun and convenient and gives an everlasting memory for players and parents. Each fall the Tennessee Titans host the sectional and regional competitions at Baptist Sports Park. Following the regional competition, each participant is invited to a game for a halftime demonstration and recognition. In addition, the top regional winners are acknowledged and displayed on the jumbotrons during THE GAME!!!
TITANS HIGH SCHOOL COACH OF THE WEEK/YEAR PROGRAM
Through the Titans Foundation, team Owner K.S. "Bud" Adams, Jr. makes a $1,000 grant contribution to the High School football program of the honored weekly coach and also a $2,000 grant to the school of the Coach of the Year winner.
Now in its 13th season, Mr. Adams has awarded more than $149,000 from the Titans Foundation to football programs across the state in honor of the Coach of the Week and Year winners.
The criterion for selection includes the coach's impact on his team, school and community.  A statewide media panel votes each week determines the weekly winner.  All high school football coaches in Tennessee, regardless of their school's size, league, or division, are eligible to be selected each week.  The program is designed to recognize high school coaches who transform, through their hard work and dedication, student-athletes into the best possible football players and citizens in their community.
Annual USA Football Coaches Clinic
Youth football coaches receive instruction on how to teach the sport's fundamentals, increase the efficiency of their teams' practices and more. They also learn how to recognize and take action if a youth athlete is suspected to have a concussion.
The forums are held annually across the country, in its mission to ensure everyone, in their respected region, are connected, able to share ideas and overall gain insight to how to make the youth football game better and teach and assist more kids in playing.
Please continue to revisit our site for more registration information about our 2013 USA Football Coaches clinic.
Annual Titans High School Coaches Clinic
Titans High School Coaches Clinic gives coaches throughout the Tennessee, Kentucky, and Alabama, the opportunity to retrieve useful knowledge from the Tennessee Titans coaching staff. The clinic includes classroom sessions, as well as, moving outdoors where the position coaches will provide instructions on specific drills and techniques.
This summer clinic is held at Baptist Sports Park, which includes breakfast, lunch, and clinic T-shirt. Under the new format, discussion points and topics are generated from the participating coaches.
"I've participated in all of our previous clinics as a position coach and most of my staff members have done similar clinics over the years," said Munchak.  "I thought it would be a good twist to let the attendees help set the agenda of topics we cover, responding to what is currently important to them."
Please continue to revisit our site for more registration information about our 2013 Titans High School Football Coaches clinic.