NASHVILLE, Tenn. -- The Tennessee Titans waived long-time Titans kicker Rob Bironas today.
"We want to thank Rob for his nine years of service to the Titans," Titans GM Ruston Webster said. "He has been an outstanding kicker and we appreciate him both for his contributions on the field and in our community."
"To the Titans organization, thank you for giving me a chance back in 2005 to prove that I was worthy of the job of an NFL kicker," Bironas wrote. "And thank you for giving me nine great seasons and a "start" to an amazing football career.
"Nashville is my home, regardless of where my NFL career may take me next -- my roots are here. You have been my biggest fans and I hope you will continue to cheer me on as I look forward to remaining an active member of this community."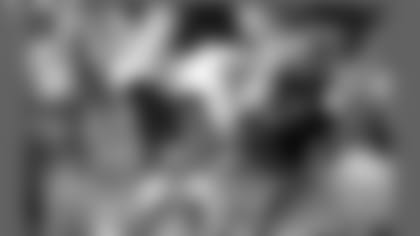 ](http://www.titansonline.com/media-center/photo-gallery/The-Titans-Career-of-Rob-Bironas/af62864c-7bcd-4cda-bfed-3e9ddbf94ace)
BIRONAS CAREER HIGHLIGHTS:
• Bironas is the fourth-ranked kicker in NFL history in field goal accuracy, connecting on 85.7 percent of his attempts (239 of 279).
• Only Al Del Greco (1,060 points) has accounted for more points than Bironas (1,032) in the history of the Titans/Oilers organization.  Bironas passed George Blanda (598) for second place on the franchise's scoring list with a 55-yard field goal on Oct. 3, 2010.
• Bironas has made a franchise record 11 game-winning field goals.  In 2006, he set a franchise record with four game-winners.
• Also from 2005-13, Bironas made 239 total field goals, which is the second most by any NFL player during that time span.
• Bironas tied the franchise record with 20 consecutive field goals during the 2012 season.  He reached the mark twice before in his career to tie the record Al Del Greco originally set from 1998–1999.  Furthermore, Bironas became the eighth player in NFL history to have three or more separate streaks of that length, joining Gary Anderson, Morten Anderson, John Carney, Phil Dawson, Jason Hanson, Mike Vanderjagt and Adam Vinatieri.
• The 2007 Pro Bowl and AP All-Pro selection owns club records for longest field goal (60 yards), most field goals in a game (eight, also an NFL record), most consecutive games with a field goal (20) and most consecutive field goals (20, tied Al Del Greco).
• In 2013, he made 25 field goals in 29 attempts and all 41 extra point attempts—a career high.  His 86.2 percentage rate on field goals ranked eighth in team history and gave him six of the franchise's top 10 seasons of all time.  With 116 total points in 2013, he has a franchise-record seven consecutive seasons in triple-digit scoring.
• In 2011, Bironas saw action in all 16 games for the seventh consecutive season and finished seventh among kickers in AFC with 121 points.  His 90.6 percent success rate in 2011 was the second-highest of his career, the fourth-highest in the NFL in 2011 and the third-highest in franchise history.  
• In 2010, Bironas appeared in all 16 games and finished seventh in the AFC with 110 points and fourth in the AFC with 17 touchbacks.  He made 24 of 26 attempts for a percentage of 92.3, which ranked third in the NFL.
• In 2008, Bironas was second in the AFC (seventh in the NFL) in scoring with 127 total points. He made 16 field goals of 40 or more yards to set a team record.