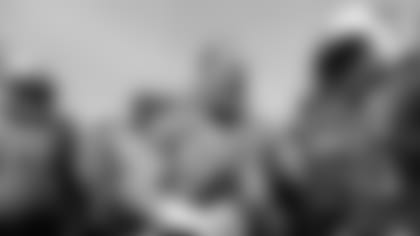 Special teams captain Tim Shaw (59) has led the team in special teams tackles in each of the last two seasons with 35 stops.
NASHVILLE, Tenn. – The Tennessee Titans have re-signed LB Tim Shaw to a multi-year contract.
Shaw is a special teams standout for the Titans, who has been the team's leading special teams tackler in each of the past two seasons with a total of 35 stops.
The special teams captain last year, he registered 15 special teams tackles in 16 games and blocked a punt against Pittsburgh. Shaw joined the Titans prior to the 2010 campaign as a waiver claim from the Chicago Bears.
The five-year NFL veteran has played for four teams and totaled 83 special teams tackles during his career. He started his career as a fifth-round selection of the Carolina Panthers in the 2007 NFL Draft from Penn State.