NASHVILLE, Tenn. –** Titans running back DeMarco Murray is in a cast following a hand procedure earlier this week.
Receiver Tajae Sharpe is also recovering from recent foot surgery.
Both players are expected to be back for training camp.
Coach Mike Mularkey announced the injury news on Thursday, after the Titans wrapped up their final day of organized team activities at Saint Thomas Sports Park. The team will hold a three-day minicamp next week. Training camp is scheduled to begin at the end of July.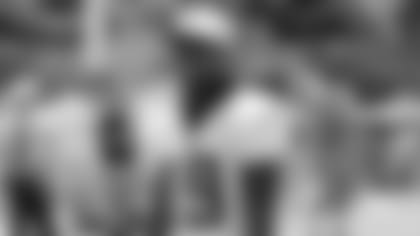 "He had a hand surgery, and he should be ready to go,'' Mularkey said of Murray. "He wants to work next week, but I'll see. He should be out of the cast Monday, and if not he'll be back for training camp."
Murray said the injury to his right ring finger happened in Week 2 of last season. He opted to have the surgery now so he'd have time to recover.
"It is just an old lingering injury from last year," Murray said. "I thought it would heal, but it didn't heal over the offseason as I expected. It is nothing serious. I'm going to let it heal and get ready for camp."
Murray rushed for 1,287 yards and nine touchdowns last season with the Titans.
Sharpe had foot surgery last week. He'll miss next week's minicamp but should be back for training camp.
"Tajae had a foot injury, and he had surgery last week," Mularkey said. "I am going to hold him until training camp. He should be ready for training camp as well."
Sharpe caught 41 passes for 522 yards and two touchdowns last season.
"You never want an injury, and you never want anybody to get hurt," Mularkey said. "There's never a good time to have one of your players hurt. But fortunately when we go to camp … we are expecting everybody to be full-go."
Titans players take the field for Day 10 of the team's 2017 OTAs at Saint Thomas Sports Park. (Photos: Gary Glenn)